Birmingham contact centre supports advice charity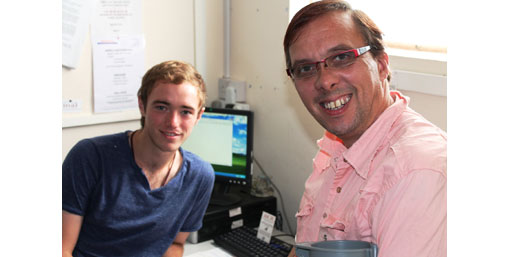 A Birmingham-based disability charity has been given a boost by Service Birmingham with the donation of nine computers.
The Mobility Advice Line, manned by local volunteers in Edgbaston, provides free, confidential advice to disabled people and their carers on a wide range of disability-related issues such as benefits eligibility, equipment hire and Blue Badge applications. The new equipment replaces out-of-date computers – allowing enquiries to be logged and dealt with easily and efficiently. As an added advantage, the computers are all linked via a network, allowing volunteers to 'hot desk' throughout the office.
Service Birmingham is the joint venture with Capita that provides Birmingham City Council's ICT service, contact centre and revenues functions. This donation is part of its Corporate Social Responsibility programme, which has seen over £1.6m invested in the community since the company's formation. The computers were formerly used by Birmingham City Council and recycled by the Council's refurbishment  partner Secure IT Ltd.
Bryn Tudor, the Mobility Advice Line's managing director, said: "Our previous computers were so old they didn't even run Windows, so this is a real step forward for us. We helped over 250 clients last year and rely on charitable donations like this to keep the service going. Thanks to Service Birmingham for helping us out."
Pictured above: Volunteer Fundraising Officer Fran Smith (seated, left) and Managing Director Bryn Tudor.
Tweet
29 Aug 2012 - Filed under Call Centre News
Liked this article? Why not get our free newsletter.