Call Centre Helper forward features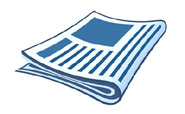 Open Contribution Slots
Are you a budding author?  Would you like to write for Call Centre Helper?
Here is a list of all our current open slots where we are actively looking for editorial contribution…
The Call Centre Helper Forum
The quickest and easiest way to appear in Call Centre Helper is to respond to one of the questions on our forum.
To view the list of current topics please click on http://www.callcentrehelper.com/forum/
Don't forget to add your profile and upload a picture. (although please be aware of our strict no advertising policy)
Forward Features
We are actively looking for editorial contribution with the following articles:
Setting up a coaching surgery
How to improve adherence in the Contact Centre
Please email the newsdesk if you are interested in contributing to any of the above.
---
We are also on the look out for talented freelance journalists, so if you know anyone suitable please could you ask them to get in touch through our contacts page.
---
By submitting content to Call Centre Helper, you retain copyright of the material.
You also grant to Clearly Presented Ltd (the owners of Call Centre Helper) an irrevocable, non-exclusive license to publish, modify or distribute the content in any way that we feel fit.  We will usually credit the author.
Please note that all content in our wiki guides is liable to be changed and edited over time.
Tweet
3 Mar 2012 - Filed under Archived Content
Liked this article? Why not get our free newsletter.