Facebook integration in the contact centre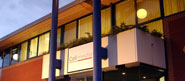 Callmedia has launched a new application to enable Facebook integration with the contact centre. The application, which provides a 'Call Me' button on a company's Facebook page, is seamlessly integrated to the Callmedia software, enabling an immediate and relevant response to existing or prospective customers who click on the button.
Facebook and other social networking sites let companies create online consumer communities very quickly, allowing for brand promotion and increased loyalty. But the primary challenge companies face is how to translate those enhanced customer engagement levels into sales. The new Callmedia Facebook application offers a solution.
How it works:
1. An existing or potential new customer visits a company's Facebook page. If they want a direct engagement with the company they click on the 'Call Me' button.
2. The request is immediately converted into a new task that feeds into the Callmedia software, as part of the 'universal queue'.
3. The request is intelligently allocated via skills-based routing to the most appropriate available contact centre agent according to the profile information of the individual.
David Groves, Product Director, Callmedia, said, "For successful marketing on social network sites, it's vital to have relevant and stimulating content. But until now there has been no effective method to translate visitors into direct interactions. Callmedia is enabling customers to talk to businesses very easily and quickly, giving brands the ability to turn that interaction into a sale, or to provide post-sales customer service instantly."
30 Sep 2009 - Filed under Archived Content
Liked this article? Why not get our free newsletter.