Liverpool contact centre relocates to new site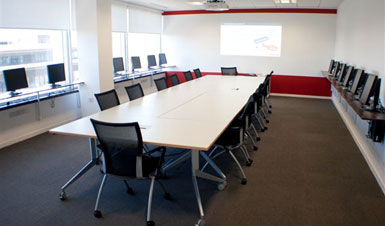 Bosch Communication Center is expanding its UK site in Liverpool. The provider of business process outsourcing services is relocating its operations to a new site at the heart of Liverpool's commercial district.
In this new location, Bosch's contact centre employees will continue to offer high standards of customer engagement, utilising multiple language skills and expertise in a range of sectors.
The relocation has taken place due to the recent and expected future growth of Bosch Communication Center in the UK. During 2011 the number of employees grew due to new customers such as Burger King Europe GmbH and the growth of existing customers such as Lufthansa.
With the relocation to the new site, the operational capability will be enhanced with additional space. The building caters for around 50% more employees from day one and provides space for more than 200 employees, with flexible further expansion options available in line with planned future growth. Part of the additional space will provide new facilities for employee training (pictured above).
John Milburn, General Manager, said: "This is an exciting time for Bosch Communication Center in the UK. The relocation to a larger space within Liverpool demonstrates our confidence that our UK business will continue to grow. It has also provided an opportunity to create a first class working environment for our employees. The Liverpool labour market has continued to provide us with the ability to attract and retain the highest quality of staff needed to satisfy the current and future needs of our customers."
27 Jun 2012 - Filed under Archived Content
Liked this article? Why not get our free newsletter.