Telemarketing company launches its apprenticeship initiative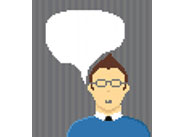 Telemarketing company Data8 has launched an apprenticeship scheme. The scheme will lead to a nationally recognised award of NVQ in Customer Services and Sales.
The apprentices will learn telemarketing skills, both inbound and outbound telemarketing and the ability to conduct research over the phone.
In addition data8 says it will provide an internal training programme, each candidate will receive an ISMM (Institute of Sales and Marketing Management) endorsed training course by the company and regular coaching and assessment will be provided.
Antony Allen, managing director data8, commented: "data8 is a growing organisation and we are always looking to the future. To meet our ambitious plans we have decided to launch this apprenticeship initiative to ensure we have a team of well-qualified people. Initially we are looking for three apprentices but our longer-term aim is expand this programme".
Debbie Sweeney, head of new business generation, added, "Although we normally promote from within the company, we have reached a point in our expansion plans where we need well-trained staff to meet the demands of our expanding client base. The apprenticeship scheme will ensure we have a pool of well-trained telemarketers capable of taking on the variety of tasks that our clients demand".
Allen concluded, "This is an important long-term initiative for data8. We have launched the scheme after careful planning and building a robust training programme that will benefit both data8 and the young people of Chester and Ellesmere Port to give them a first step on the employment ladder".
Tweet
29 Aug 2012 - Filed under Call Centre News
Liked this article? Why not get our free newsletter.