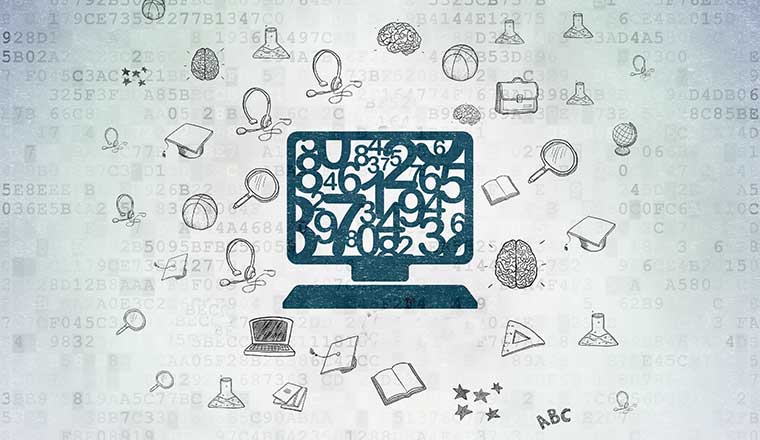 Our 2018 webinar series will be kicking off again on Thursday 11th January.
Here are some titles you can look forward to…
Webinar: 10 Predictions for 2018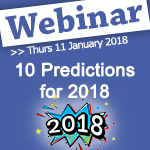 We discuss what is likely to happen in 2018 and beyond. In this webinar, our expert panellists look into the future and make their predictions.
---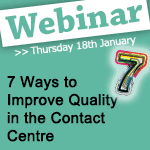 Webinar: 7 Ways to Improve Quality in the Contact Centre
The quality of your calls, emails and webchats has a major impact on customer satisfaction.
In this webinar we will be looking at how you can transform your quality programme to improve customer satisfaction and change advisor behaviours.
---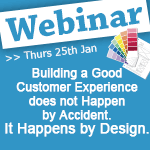 Webinar: Building a Good Customer Experience Does Not Happen by Accident. It Happens by Design.
Contrary to common practice, Good Customer Experience does not happen by accident. It happens by design.
In this webinar we look at how you can design a good customer experience into your entire customer journey.
---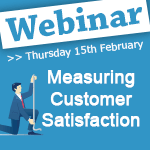 Webinar: Measuring Customer Satisfaction
In this webinar we look at measuring customer satisfaction, comparing different metrics and working out what will work best in the contact centre.
---
During Our Online Conference…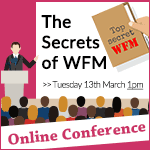 Online Conference: The Secrets of WFM
In this webinar we share the secrets of workforce management – how to improve forecasting, scheduling and resource planning.
Looking at a range of techniques and tools, we explore the latest thinking around how to ensure that you have the right numbers of staff available at the right times.
---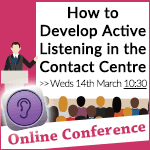 Online Conference: How to Develop Active Listening in the Contact Centre
Active listening is about fully concentrating on what is really being said, rather than just passively 'hearing' the caller's message.
It avoids the pitfalls of advisors jumping to conclusions. It can improve job effectiveness and the quality of the customer experience and can significantly improve First Contact Resolution.
In this webinar we look at how to develop active listening in the contact centre.
---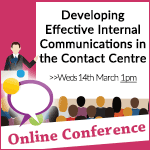 Online Conference: Developing Effective Internal Communications in the Contact Centre
How do you develop effective internal communications in the contact centre when everyone is busy talking to customers?
In this webinar we look at the best ways to get the messages out, turbo-charge your internal communications and develop a two-way dialogue with your staff.
---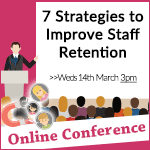 Online Conference: 7 Strategies to Improve Staff Retention
Contact centres are notorious for high staff attrition rates, but it doesn't have to be that way.
Many organisations are able to hold onto their staff for long periods. So what is the secret?
In this webinar we share proven strategies to reduce employee attrition and increase employee retention.
---
These are interactive webinars, so you will also have the opportunity to share tips and ask questions of the panel and other attendees. We also run an interactive chat room during the webinars.
Want to find out more?
Click here for our full list of upcoming webinars
Can't wait for our next live webinar?
Check out our collection of recorded webinars
We look forward to seeing you!
---