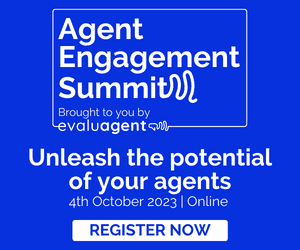 Date :
Wednesday 4th October 2023
Location :
Virtual
Register Now!
Unleash the Potential of Your Agents
In the ever-evolving landscape of customer experience (CX), it's time to shift our focus from "customer first" to "agent first." After all, a great employee experience (EX) directly translates into a great customer experience.
Are you actively taking steps to make a positive impact on this crucial connection within your contact center?
Join us for an insightful and thought-provoking event that aims to revolutionize the way we approach agent engagement and customer experience. Our event will provide exclusive access to some of the industry's most renowned thought leaders, experts, and practitioners, who have successfully navigated the complex realm of agent engagement and CX.