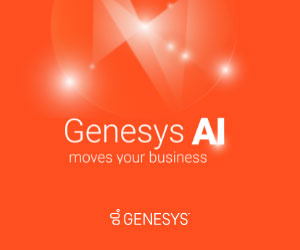 Date :
Thursday 5th October 2023
Time :
09:30
Location :
Skipton Building Society, Skipton
Register Now!
Join us at Skipton Building Society in Skipton for the Northern leg of the AI in the Contact Centre: The Art of the Possible educational roadshow.
Given AI is going to change the way we operate, and enable the frontline to deliver customer service excellence, we are bringing you the opportunity to explore how to take advantage of this new technology.
Participate in an open mic session where you'll be able to benchmark your thinking.
Discover the practical steps for initiating and implementing AI in the contact centre.
Discuss the ethical challenges and responsible AI usage.
Use the opportunity to connect with your peers.
Take a tour of Skipton Building Society contact centre