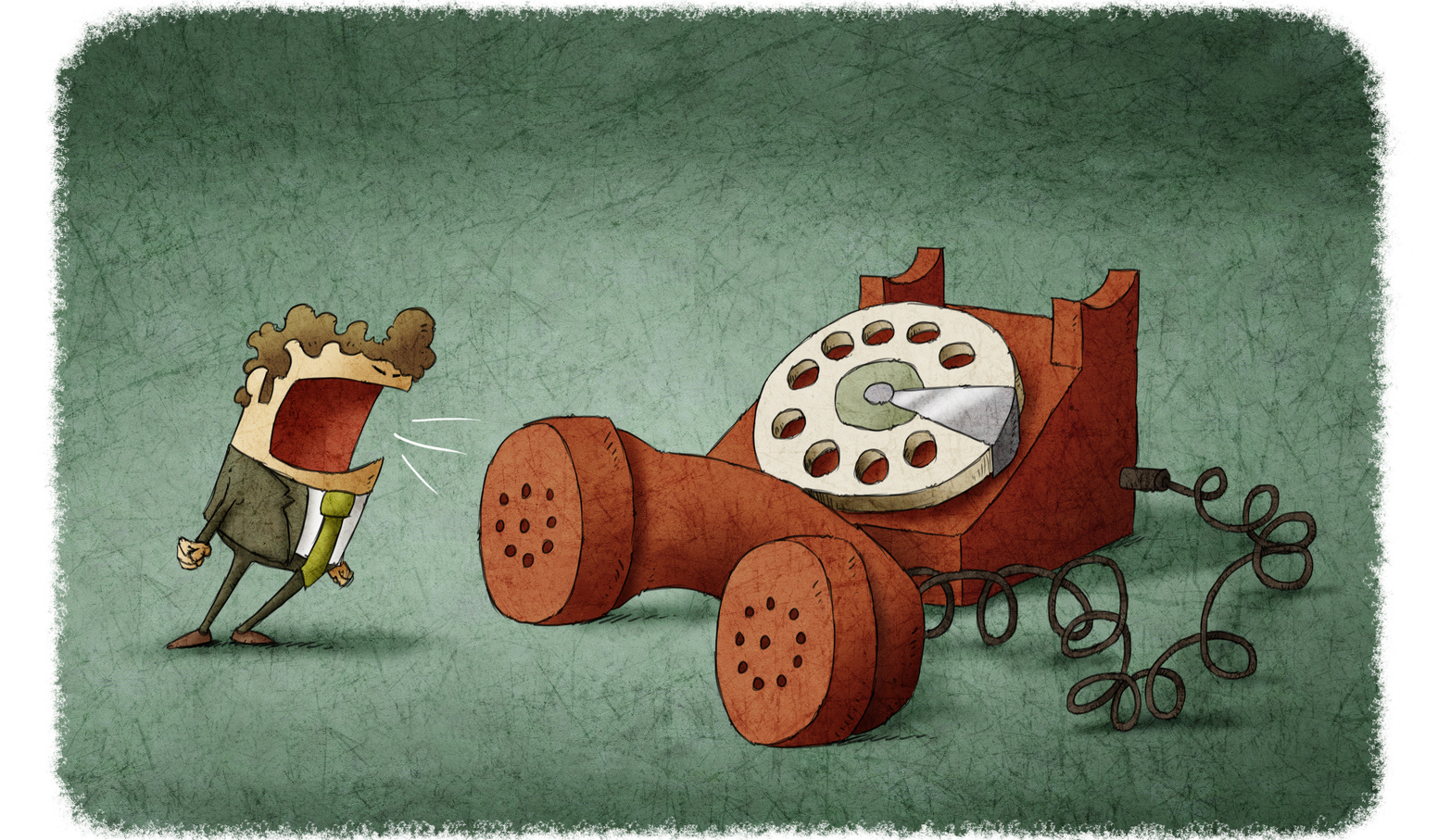 Question:  I am a call centre customer and the world's worst phone rager.  Most of the time my anger is justified but I just don't know how to stay calm on the phone.  Whilst you advise call centre operators how to deal with "difficult people" like myself – (away from the phone I am described as very laid back)  I would like advice from my perspective. Do you have any ideas please ?
Answer: Courtesy of Mike Purvis
The goal of call centres is always to make customers' experiences more satisfying.
While you are not the first (and probably won't be the last) person to feel frustrated with a call centre, here are some tips from the customer's perspective – that you can do to help ensure you have a satisfying experience with a call centre operator:
1. Have all of your account details ready before you get on the phone.  Everyone has their own way of organising correspondence from various businesses and creditors, but a simple option is to keep a separate folder for each type of bill you receive.
This way, you have quick access to your entire case history and can provide details readily if needed.
2. Ask for references, tracking numbers, or agent names at the end of your call.  If you have to follow up with another call in the future, having this information can help operators access your account more quickly and sort out any problems that might have lingered from the previous call.
3. Take time to explain your problem and answer the operator's questions.  Call centre operators are trained to address your concerns as quickly and effectively as possible.  It makes it easier for them to give you the best possible service if they understand the problem fully.  If they ask questions, it is because they are trying to get to a solution which satisfies you and solves the problem.
---