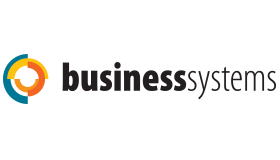 Business Systems is the UK's largest independent provider of call recording and workforce optimisation technologies encompassing quality monitoring, analytics and workforce management solutions.
Tel No: 0208 326 8326
Contact email: contact@businesssystemsuk.com
Profile:
At Business Systems we have been specialising in Workforce Optimisation and customer insight technologies for over thirty years.
Call Recording and Analytics of Customer Interactions and Feedback
Cloud Contact Centre
Quality Monitoring
Workforce Management
Back Office Workforce Optimisation
Robotic Process Automation
We represent some of the most recognised global innovators in the industry (including NICE, Teleopti and Red Box) adding value to every project by ensuring streamlined integration and deployment with one of the largest Workforce Optimisation consultant teams in the UK.
We also pride ourselves on our large Professional Services teams who support our customers from our UK offices in the City, Greater London and Scotland, with a proven track record of meeting 99.999% of all Service Level Agreements.
Social Media:
Twitter Handle: @BSLHQ
LinkedIn Company Page: /company/business-systems-uk-ltd
Facebook Page: @businesssystemsuk
Google+ : https://plus.google.com/+businesssystems
Address: 462 London Road, Isleworth, Middlesex, TW7 4ED
Weblink: www.businesssystemsuk.co.uk
Categories:
Agent Coaching & Monitoring
Analytics
Call Recording
Contact Centre Solutions
Performance Management and Quality Monitoring
Voice of the Customer
Workforce Management and Workforce Optimisation
---