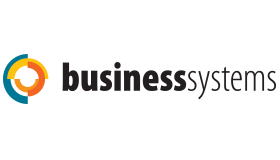 Business Systems is the UK's largest independent provider of call recording and workforce optimisation technologies encompassing quality monitoring, analytics and workforce management solutions.
Tel No: 0208 326 8326
Contact email: contact@businesssystemsuk.com
Profile:
Business Systems is an Enterprise Communications Solutions provider, enabling digital transformations for Contact Centre and public sector customers.
They specialise in three core offerings; Workforce Engagement Management, Cloud Communications and Monitoring & Compliance.
Their solutions encompass:
Call Recording and Customer Interactions/Feedback
Workforce Management
Quality Monitoring
Speech Analytics
Robotic Process Automation
Back Office Workforce Optimisation
Business Systems consider every project to be unique so work closely with their customers to propose the best-fit solution, ensuring streamlined integration and deployment so they can quickly realise a fast return on their technology investment.
They represent some of the most recognised global innovators in the industry (NICE, NICE inContact, Redbox, Calabrio) as well as developing their own technology.
Some of their customers include Standard Life, Equiniti, HCL Insurance and Allianz.
60% of the company's personnel operate in their Professional Services division which they pride ourselves on; offering a 24 hours service facility with a 365 day support capability. Their large team of experienced technical experts are committed to providing a first class service from multiple locations.
Social Media:
Twitter Handle: @BSLHQ
LinkedIn Company Page: /company/business-systems-uk-ltd
Facebook Page: @businesssystemsuk
Google+ : https://plus.google.com/+businesssystems
Address: 462 London Road, Isleworth, Middlesex, TW7 4ED
Weblink: www.businesssystemsuk.co.uk
Categories:
Agent Coaching & Monitoring
Analytics
Call Recording
Contact Centre Solutions
Performance Management and Quality Monitoring
Voice of the Customer
Workforce Management and Workforce Optimisation
---
---