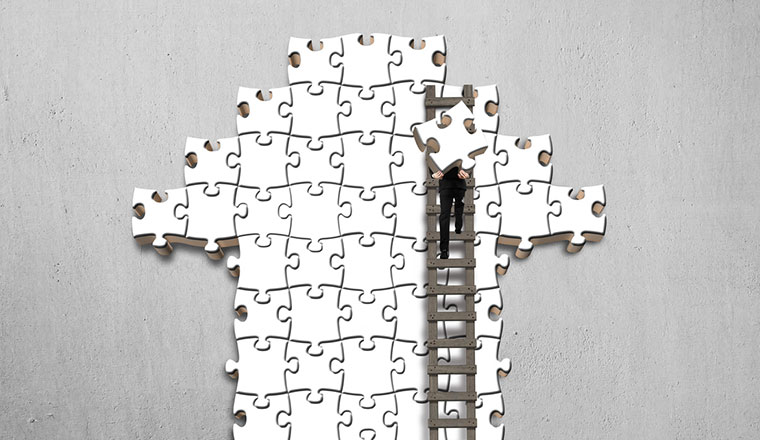 Question: Like a lot of call centres, we have a fairly flat structured operation here. But we're also lucky to have a lot of really competent and talented staff. – My problem is that we're not able to promote people as quickly as we'd like as there simply aren't the opportunities available. I'd expect maybe two or three team leader positions to come up every year. For each of those, we might get 15 to 20, and sometimes 30, internal applications.
We already have a system in place to groom good agents to become team leaders. We offer interested people the chance to shadow their team leader and, where possible, stand in for them if they're on holiday and the likes.
But I'm not convinced this is the fairest way of assessing talent and giving people the chance to shine. Is there some other way of making sure that we're giving the best people the promotions, and thereby aren't alienating other potentially good candidates?
Answer 1
Courtesy of Paul Weald, director of RXPerience
You are very lucky to have such a good talent pool of agents, who all, no doubt, have good communications skills, a customer service mindset and are great at building rapport with customers. So I can understand that this does generate some tension when such a capable peer group of individuals all want to progress at the same time.
A good team leader is not born that way; they need to develop their skills. So how can you select your team leaders? Well, the first thing is to recognise that the team leader role is different to that of being an agent. Team leaders need to know how to coach, mentor and develop their staff. They should be able to demonstrate leadership qualities with a strong people management focus. Also, they should be goal and target-oriented people who are able to respond well to pressure by prioritising the key actions that need to be taken by their team members. So the job is not easy.
It sounds as if you are already doing some things to spot the right candidates. Look out for the agents that provide evidence of:
Being comfortable as a role model agent who provides support to new recruits when they are in any 'nursery team' making their first calls.
Being a role model in terms of their behaviours. For example, having responded well to coaching they have received in the past from their own team leaders.
Demonstrating that they have coped well in the past with new challenges.
Managing their time well – recognising the need to prioritise is a key skill.
Being a respected team member, recognised for their good communication skills.
A key requirement is that potential team leaders demonstrate high emotional intelligence, as should all managers, and this becomes especially important in the ability to manage and get the best from
different personality types. They also need to observe and objectively give feedback on behaviours and performance. So, are potential candidates, when necessary, able to put the positive across when things
go wrong, and can they adapt their style when providing feedback on developmental areas to an individual?
I assume that you already have a systematic way of selecting candidates, once the criteria have been decided on and key measurables determined. This can, of course, be done in a variety of ways, including on-the-job assessment, psychometric and alpha-numeric testing, and role -play scenarios in an assessment centre.
Having gone through the rigours of the selection process, if you still have a surplus of good candidates, then you may want to co-ordinate with other members of your organisation who may benefit from these team members. Do you have any vacancies within training, project management – particularly where
there is an impact on operational improvements – other admin area manager roles, or other customer-facing departments? But a word of warning: in your enthusiasm to see everyone progress, do make sure that your centre is not just becoming a training ground for the rest of the organisation.
Finally, don't forget that you need to support your new team leaders once they are in position. It will take time for them to become comfortable as coaches.
Answer 2
Courtesy of Sally Earnshaw, head of learning solutions at Calcom Group 
Retaining people through opportunity to progress is always a challenge where there are volumes of people in similar roles. However, there are approaches being adopted by best practice centres to improve motivation and engagement across all staff while growing the talent of the organisation. It's not all about the next step up, but more about continual improvement programmes that empower confidence and talent within staff at all levels. Here are some pointers towards a more holistic approach:


Peer coaching: Many centres are moving away from the traditional structure of coaching being exclusively the remit of the team leader and are moving towards an environment where everyone has an opportunity to coach others. Experts in product knowledge are used to coach in accuracy of information, advisors talented in building rapport may be used to coach in this area, and so on. This means that, from the moment of becoming a fully-fledged member of the team, training can be given to help an agent be involved in coaching others. Straight away you add an additional dimension to the core role while developing key skills for the future.
Learning pathways: Crucial to structured development within contact centres are career paths or learning pathways, where development routes for all roles within the centre are mapped out. This allows you to create clear routes for development in different directions and across functions like resourcing, planning and training. This removes some of that dead-end feeling and the myth that the only way to progress is upwards to a team leader role. It ensures people are progressing in a direction that maximises their talent rather than just progression for progression's sake. Professional qualification and accreditation are also important here as proven rewards for achievement that can fuel engagement and motivation while on the improvement path.
Apprentice programmes: A good learning pathway will include some sort of 'apprentice' programme for potential managers. This can include development of critical skills needed for management so that when team manager roles become available, candidates are ready for the position and can hit the ground running. Assessments throughout the apprentice programme can be included to ensure only the best candidates are taken forward for positions while others are directed along alternative learning pathways. Careful consideration needs to be taken in the selection of potential apprentice candidates to ensure fairness, which brings us to the next point.
Succession planning: Training your management team in succession planning will help you to make sure that new talent is not only identified, but nurtured through the development process from day one. If managers understand what skills they are looking for, how to spot them and how to build development plans for the next generation, they will undoubtedly ensure that the right people are being given opportunities to progress. Having said that, it's also crucial to set in place the calibration and levelling needed between managers to provide a three dimensional view of candidates and to ensure the consistent and fair selection of suitable talent.
On a final point, consider your progression opportunities when recruiting for front-line positions. Remember that you need a balance of 'foot-soldiers' and 'careerists' if you are to meet expectations in a centre with low staff turnover, limited growth and therefore limited promotion opportunities. Not all staff will want to progress vertically up a career ladder and may be very happy simply being great at their jobs with good horizontal support, improvement and engagement programmes provided by their employer.
---