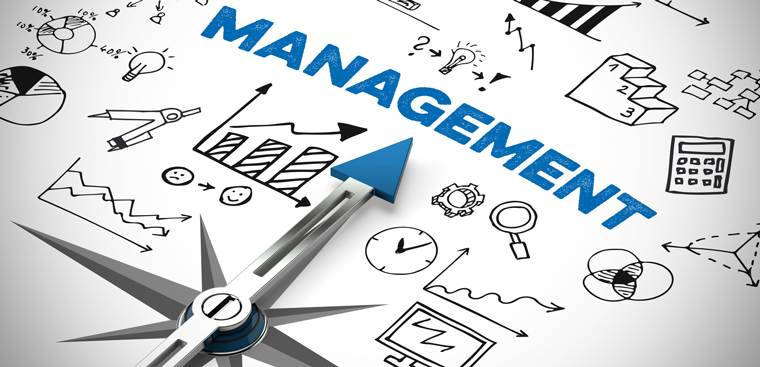 Question: I work as a manager for an outbound call centre. My career has progressed through different industries, but I have always been fortunate enough to have the opportunity to manage a broad spectrum of people and their associated personality types. I am a fairly progressive manager and subscribe to a holistic management style as advocated by coaches like Tony Robbins, John Maxwell, Jim Meisenheimer and the like. Here is the thorn in my side – being an over-authoritative, inflexible 'slave driver' continually yields better sales results than a motivating, caring, dynamic approach does. I am growing more disillusioned by the day. The 'nice' approach yields better attrition rates and creates a far more pleasant environment, but poorer sales figures. Are all the management gurus talking rubbish?
Incidentally, the products we work with are of a nature that requires only one contact with a client. There are no clients to service on an ongoing basis; we sign them up and then are done with them. The point is that there is no need, or  opportunity, for our agents to build relationships or ongoing service arrangements. Ultimately, we can burn agents out in a short time, replace them quickly, and not feel any after-effects. So – am I wasting my time approaching this sort of environment with a progressive approach?
Answer 1
Courtesy of Lindsay Terris, managing consultant at Blue Sky Consulting.
This is a question that I think all managers have asked themselves over the years. Many times I have seen autocratic managers get recognition for 'fantastic' results and wondered how they get away with it. In reality they generally don't and, in time, they all get their just desserts.
Managing people is not about sales results in isolation. That may be the end game and what drives the bottom line, but there are many other factors to consider. What about driving performance at every level, building a team, developing individuals, succession planning,
motivating and rewarding people, identifying training needs, making people feel valued for their contribution, and – of course – dealing from time to time with the 'ugly' side of management like poor performance and misconduct? Succeeding in all of these elements and still hitting sales targets is the sign of true management excellence.
Many companies have now gone too far down the 'happy culture' route. Why? Because of the cost of recruitment and also because the quality of candidates continues to be challenging and there is a fear of managing poor performance too strictly as it 'affects the culture' or 'drives attrition'.
I believe first and foremost that this is more than a moral dilemma; it is the fundamental difference between right and wrong. Autocratic managers are like the school bully who looked popular because they had a loyal following, yet was actually feared by their followers rather than liked. Akin to this is the belief that a hard sales approach is better for the bottom line than sales through service, yet we know now that this is not the case and that customer loyalty and satisfaction is paramount to long-term business success.
In truth, many companies do not invest sufficiently in management development to grow the experience within their team. The true test of a good manager is whether they can flex their management style to suit the circumstance they are dealing with. A good manager is flexible, values their team, and motivates and rewards. They are also firm when the need arises, taking a no-nonsense approach when the pressure is on and not being afraid to have the 'this isn't good enough' conversation.
In a team with clear boundaries and a consequence for poor performance, you can still achieve a strong team environment that delivers results. In my opinion, this type of manager should be much more feared than the autocrat because they have the knowledge, forethought and considered approach that will ensure their team knows exactly where they stand.
Naturally, for the poor performers this could mean 'tough love'. But for the business this translates in to a stable and sustained performance and continuous improvement, as opposed to a fear-managed 'spike' which delivers discontent, low morale and high attrition in tomorrow's leaders and top performers. Oh and yes, maybe a temporary increase in sales as well.
---
Answer 2
Courtesy of Karen Williams, senior call centre manager at Garlands Call Centres.
In my experience, the 'slave driver' approach is only effective in the short-term. In the medium- and long-term, it will dramatically increase attrition, and lead to higher recruitment costs and major problems when it comes to building knowledge within the business and succession planning. So what's better – a slight advantage in the short-term or a healthy business in the long-term?It's not a question of being 'soft and fluffy'; it's about doing what makes business sense. At Garlands, we work with major blue chips that understand the value of keeping clients happy and loyal, and know that frantically churning out calls in the hope that something 'sticks' is not the best way to approach outbound work. It's common sense. If you make two three-minute calls that both result in sales, that's a lot more effective than six one-minute calls that result in no sales. That is why average handling time in isolation is often far from the best measure of outbound success.
It's also important to understand that if you treat people like individuals, you're more likely to get the best out of them. Treat them like slaves and there's no trust. The moment you walk out of the call centre, they'll be putting their feet up on the desk.
Invest in people by investing in their training, knowledge, skills and environment. This will create a more positive and motivational environment that reduces attrition and builds results. Longer serving agents who feel appreciated and valued are after all more likely to engage properly with customers and therefore be far more effective.
As someone that has worked in the contact centre industry for 20 years and who has seen plenty of examples of both good and bad practice, I can vouch for this approach first hand.
---

Answer 3
Courtesy of Professor Malcolm Higgs, director of the School of Leadership, Change and HR, and director of research at Henley Management College.
The genuine sense of frustration in this question is very clear. There is no doubt that an approach designed to develop high levels of engagement with employees – such as the approaches advocated by many writers on leadership – tends to lead to higher levels of performance.I wonder to what extent you have spent time with your team enquiring as to the potential reasons for under-performance in terms of sales results? If, as suggested, there is a good team environment, then this creates the opportunity to have an open and honest discussion with the team. It may well be that in employing a 'nice' approach, you have failed to balance a goal/target focus with the focus on relationships with the team. Adopting an engaging style does not mean that the 'harder' aspects of goals and performance cannot be considered. Indeed, with a highly engaged team it is far easier to have tough performance conversations.
While recognising that an outbound call centre of the type described comprises a highly specific context for team leadership, I cannot believe that an environment that is authoritarian, inflexible and 'burns agents' can lead to sustainable performance. You have clearly been successful in reducing attrition in your team. This has to be a significant achievement as attrition levels significantly impact on the viability of the business model for an outbound call centre.
My advice is this: don't model behaviours on those of your colleagues, but use your success in building a positive environment to work with your team to improve the sales performance.
---
Answer 4
Courtesy of Nadine Spellen, client delivery manager at SITEL UK 
I work as a client delivery manager for SITEL UK, and have had the opportunity to manage a variety of campaigns, working with very different types of people. Since joining the company, I have managed many outbound campaigns, some of which have been successful and some not so successful. What I think has to be right before a campaign is undertaken is the proposition. People cannot achieve results without knowing what it is that they are trying to achieve, and setting the correct goals and objectives is key to the success of a campaign.Once the proposition is clarified, managers must ensure that their recruitment and training processes are stringent. This is vital to the success of a campaign. It's extremely important to attract the right type of agents for the role and then ensure that the training your organisation provides will give them the tools and skills required to succeed and achieve results and job satisfaction.
You refer to different management styles: the 'over-authoritative, inflexible slave driver' – which you believe achieves better sales results – and 'holistic' – which you think is better for attrition rates and atmosphere despite sales.
In my experience, to run a successful outbound sales campaign, you must have both management styles. You should be able to put ticks against the following in order to help you:
Do you understand the recruitment and training process and have appropriate agents in place for the right roles?
Is your team aware of the overall objectives and targets of the projects that they are working on?
Is your team aware of their specific individual targets?
Do you have the right managers – are they motivational, encouraging and have the necessary coaching abilities?
Do you have incentives/rewards in place to recognise excellence in performance?
Do you have a performance management plan in place, and do your agents understand it?
The key to running a successful outbound team is to firstly understand what makes your people tick and know them as individuals. If you are comfortable that you have answered the above questions positively, then you do have the right people, with correct training and a good proposition and are therefore good to go.
If your team is not achieving, however, it is likely for one of the following reasons (I have put some ideas next to each, which will hopefully help you):
Proposition, product and data
Only you can review this, but look at whether you have some agents performing and some not.
Recruitment and training
Refer to questions above – do you have the right people? Are they trained properly?
Operational – motivation
Are your managers out running the sales floor on a daily basis, and are there incentives/rewards? Is there a buzz on the sales floor? Are targets communicated and visible? Is there a fun atmosphere? Are your managers spending 80% of their time coaching? If agents are under-achieving, are your managers addressing and following a performance management process?
Ensure that your managers understand that performance management does not mean people need to be sacked, but that through coaching and positive feedback and setting realistic targets, the aim is to bring performance to the required level within a certain time period.

Operational – attitude

Do not tolerate bad attitudes. If you have great salespeople that think they can turn up late or, worse, not at all simply because they are top sellers, make examples out of them. Never compromise your standards as it will be viewed as a weakness.
Finally, a good piece of advice to take away is that you must be comfortable with what motivates you as a manager, and that sometimes you should flex your own management style to achieve the desired results. Different people like to be managed in different ways, and often we as managers can be ignorant of the fact that how we interact and talk to people has a huge impact on results. For example, if you know what makes your people tick you ought to talk to them individually and adapt your style for the individual in order to achieve best results.
If you are confident that you have all of the above areas covered, you ought to be able to drive positive attendance and a strong performance. It sounds very simple, but it isn't.
Remember, there is no right or wrong way to manage a sales team. You have to be flexible and able to reflect on how your management style impacts the team, then adapt as necessary. Also, do not be afraid to ask your team and have an open and honest conversation with them about the issues they are facing. Ask them what is wrong and decide how you all, as a team, can go about addressing the problem. Having said that, you shouldn't be frightened to tell individuals what the ramifications may be if results don't improve.
The following comments have been posted relating to this article:
Answer 4 is particularly good. I thought but you dont see this happening enough. (posted by Jim Smith)
---
---