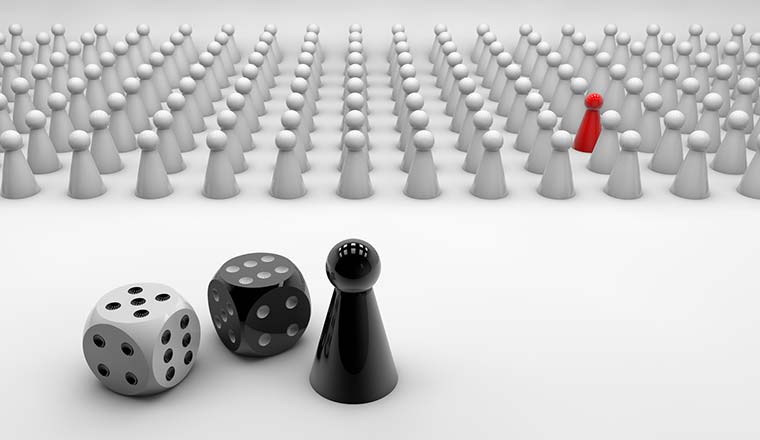 Question: I have recently moved into senior management and have been tasked with finding an outsourcer to undertake some of the overflow work we're expecting from an imminent radio and newspaper advertising campaign. Because it's only likely to be a short-term contract, I'm worried that the company I select might not be as focused on customer service as we are. How can I make sure they are as committed to our customers as we are?
Answer 1

Courtesy of Stuart Gray, managing director at 2Touch

When the work to be outsourced revolves around reactive or responsive activities, it's clear to see why financial influences may be the deciding factor. However, with companies continuing to invest heavily in building their brands, it's never been more important to ensure that the outsourcer you choose looks after your most valuable assets first and foremost – your customers.
Start at the beginning by examining the outsourcers' experience. Ask them whether they have worked for anyone similar to your business in the past. If so, how long have they been doing the work for and what were the volumes? It's also important to check whether those clients named are willing to provide a testimonial.
Next, make sure you are clear about their stance on technologies. Do they have the technology and systems in place to handle the calls? And what if volumes exceed expectations: what are their contingency plans?
Remember, too, that there is little point in having the latest technology in place if the people using it aren't up to scratch. It's vital that you get a feel for the culture of the outsourcer. Examine their policies with regards to recruitment and retention. Make sure you're comfortable with them.
Also, ask what people development and training systems are in place. How do they monitor call quality? Who provides feedback and coaching? What is the content and frequency of reporting procedures?
Remember: it's the people on the front line who will ultimately be the public face of your company, so it's vital you get everything right – even if it's only a short-term contract.
And finally, visit the site where your work will be carried out. There's no substitute for seeing things first hand.
Answer 2
Courtesy of Michael O'Toole, sales and marketing director at bss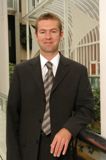 Choosing a partner for this type of service can be difficult and is, by nature, usually done on a tight timescale. It is vital to follow a strategic approach in selecting an outsourcer to enable an empathetic and mutually rewarding relationship. Here are a few checkpoints:
Check that the supplier has the capability needed for the task. It's essential to gauge the type of expertise the partner will bring. Ask them what sort of work they carried out in the past. For example, if you need a response service providing high customer service or handling complex information, ask whether they have expertise in this type of area.
Ensure they have a working culture that fits your own. You need to work with someone whom you trust as they will be the first point of contact in to your organisation. Ask if they have worked with similar organisations in the past and assess if they are able to understand your ethos/brand and are able to communicate this effectively to callers.
Check the organisation's background and quality standards. Do they have ISO approval or the Call Centre Association (CCA) Standard for Best Practice? Are they members of the CCA and the DMA? Also ask about their training policy, and which areas the telephone advisors receive training in. Are they trained in dealing with callers in a high service and supportive way; do they receive training on active listening skills and closing techniques? Staff turnover will also give you an indication of the culture of the organisation.
Do they maintain good levels of communication? It's important to select an organisation willing to invest time to make sure they fully understand your needs, not just by phone or e-mail, but also via regular face-to-face meetings.
Ensure you understand the costs, which may include: set up; training; reporting; staffing; and management fees. How do they charge? Ideally, you'll want to agree a budget for this type of work, usually based upon cost per call minute.
Finally, once you've drawn up a shortlist of potential partners – and if time allows – ask to visit their sites and meet their teams. This will ensure that you are getting a 'feel' of their organisation and enable you to check that they have the right resources and will be a good fit. Don't forget to take out references, either.
Answer 3
Courtesy of Dan Cuthbert, managing director at Cuthbert Contact Centre Consulting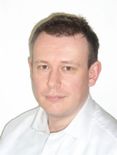 Firstly, don't worry. The competition out there for your business is enormous. You are in the driving seat and can demand what you need from prospective outsource partners right from the outset.
It's absolutely vital that you ask the right questions of any potential outsourcer from the very beginning, though. Put some quality time in to writing down your objectives. If necessary, split them in to key groups. For instance, you mentioned in your question your fears that your prospective outsourcer will not be as committed to your customers as you are. Head up one section as 'quality', writing down exactly how you intend to measure their quality and what you expect as minimum service levels around quality assessment.
Is your overflow work inbound sales calls as opposed to service? So often, companies engage with a call centre outsourcer and demand that sales per hour (SPH) is the key performance indicator (KPI) that drives reward. In doing that they are ensuring that SPH drives the behaviour as well. If quality is key to you, then make sure you are only rewarding for net sales as an example.
When you trust a third party to handle your calls, you trust them to handle your brand, too. You need to make it clear that quality assessment is important to you and put the emphasis on them to sell you a proposition that delivers world-class customer service above all other objectives. Ask them how they monitor and evaluate calls. Do they have digital call recording? Can they facilitate remote monitoring from their clients? Have they worked with clients in your industry before?
Ask them questions around their technical ability as well. How many calls can they handle? How many trunks and suppliers do they have coming in to the preferred site? What management information (MI) can they provide?
Ultimately, whatever your product and whatever the discipline – be it inbound, outbound, sales or service – it's paramount that potential outsourcers know exactly what it is you require of them. They must be under no illusions what your organisation is looking for, what the service level agreements (SLAs) will be, and what financial commitments you need to protect your investment and cost per acquisition. I'm sure the advertising in your radio and newspaper campaign is not coming cheaply.
---