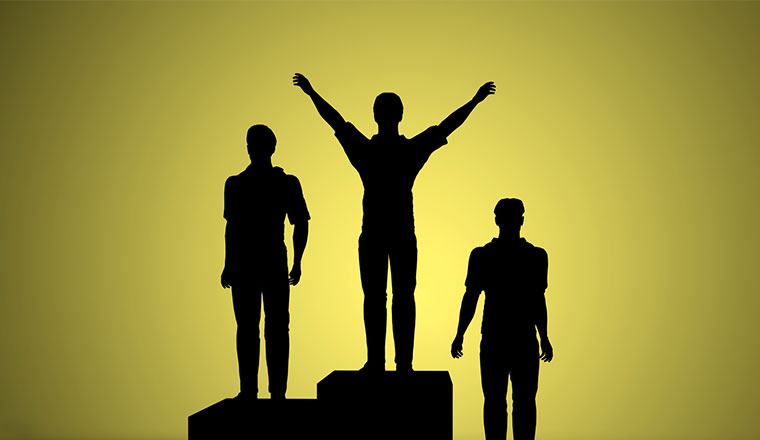 Question: I've recently been promoted in my company and, as part of my new role, have been asked to come up with some low-cost 'quick wins' to improve our customer experience.
My boss has asked me to produce two or three simple ideas that can be implemented within a month or so, but I'm struggling. Can you recommend any easy-to-implement tips? Or would I be better off spending my time trying to formulate a more long-term strategy around customer experience?
I now manage a 20-strong inbound team in the financial services sector (card services, to be precise) and can definitely see room for improvement. My problem is that I'm not convinced customer experience can be enhanced at the click of a finger – especially when the budget is pretty tight.
Answer 1
Courtesy of Karl Holweger, chief executive at Pell & Bales
In reality you have no choice but to do both. So what you really want is to quickly develop and embed an improvement strategy that will deliver long-term change, as well as offer up two or three immediate wins that demonstrate success and build momentum.
The danger, though, is in thinking that you have to fix this alone. Your team undoubtedly knows what the customer experience problems are. You could get the team together and ask for their thoughts on the key things that would make a difference and then select the ones which you think meet your criteria of being low-cost and delivering some immediate wins. The additional benefit of this approach is that you are also involving the team in the process, which will – in its own right – get them to take responsibility and accountability for the changes you want to make long-term.
You might initially also consider kick-starting a programme of continual service or experience improvements. Start by running a root-cause workshop to get to the bottom of customers' negative experiences. Try and work out the cost to you in terms of wasted resources, or customer dissatisfaction, and determine the cost of putting these things right. Monitor your progress on addressing these root causes, and aim to eradicate the easy ones in your first 100 days.
Also, what about giving your team members an hour's 'listening-in' time every week to hear their peers' calls and find areas for their own improvement? You might introduce a 'call buddy' system, as well, where handlers learn to positively coach one another.
Consider the issue of incentives, too. Is all this experience and improvement actually going to be rewarded? How about a weekly prize for the best service response or complaint resolved? Consider putting the most positive letters received from customers about their specific experiences on a notice board, and publicly rewarding the staff who were responsible for them.
In order to do this successfully, however, you must ensure you quickly put customer experience reporting and measurement in place. If it's not being measured, it will not get managed. Look to publicise performance against critical targets such as customer satisfaction and retention, and discuss the matter openly with your staff. Again publicly reward and praise individual staff and teams for measurable improvements in these metrics. Public praise and thanks for doing the right things to improve the customer's experience can, in my view, be one of the most low-cost but effective ways to achieve improvement in the short-term. This will certainly help while a more long-term strategic approach is being developed and implemented.
---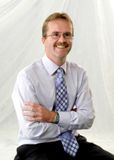 Answer 2
Courtesy of Paul Weald, director of consultancy RXPerience
Well done on your recent promotion – and now your boss has set you some new challenges to test you out. Before you develop any new strategies around customer experience, it is important to know where you are now and, from my perspective, the best way to do this is to put yourself 'in the shoes' of a customer and do some mystery shopping of your own organisation.Take a few typical scenarios – covering prospective customers for your card services, and for existing customers with service enquiries – and then ring up your own centre at different times of the day. What does it feel like when you are calling? How long do you have to wait? Do the interactive voice response (IVR) menus make sense – if you have this type of technology in the first place? Are the agents knowledgeable and helpful? Do the 'next steps' happen when you are told that they will?If you are concerned that someone in the team of 20 will recognise your voice, then ask a friend to make the call and sit alongside them when they do. Their views will not be tainted by 'inside knowledge' or by having any prior expectation of the call handling process.
Once you have made the calls, take a step back and analyse the components of the end-to-end call experience. If you are struggling to find any feedback from your boss, repeat the same exercise using a direct competitor and playing the role of a prospective customer. What difference do you now notice? What do they do better?
Repeat your analysis and then think about the quick wins that arise from either small changes to the call handling process, for example, tweaks to the IVR menus or changes to the order in which questions are asked.
Alternatively you may see the need for more consistency – in which case you should focus on developing team leader assessment of agents' calls through your performance management process. These short-term improvements should all be aimed at things that you can adapt straight away, repaying the faith your boss had in you that you would make a difference.
Finally, if you want any more information on how to design a regular process for your own mystery shopping, then the RXP website provides some more background on this business analysis technique. Good luck.
---