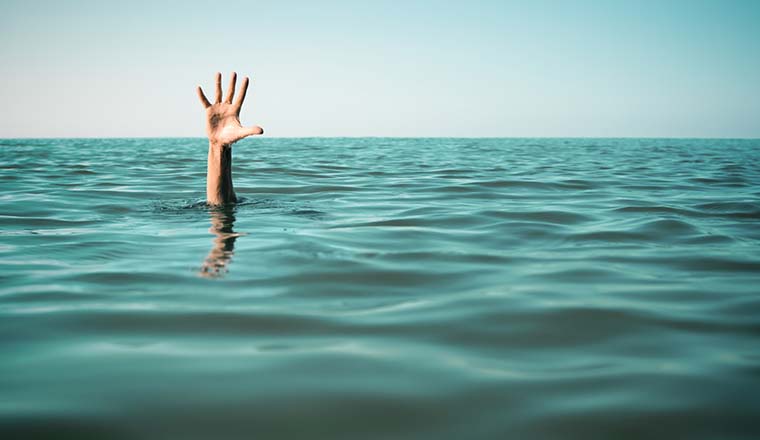 Question: Our organisation has an HR policy offering six-month sabbaticals to staff that have been with the company for longer than ten years. We've one senior manager in our call centre who would like to take advantage of this.
However, it couldn't come at a more difficult time for the centre. This particular manager is one of three who each manage a particular area of the business (she's responsible for outbound telephony).
One of the others is six months pregnant and has suggested that she would like to take a full year off work when her child is born. We've also got two team leaders in the same boat, each of whom may take up to a year off work when their respective babies are born.
What we'd like to know is how best we can manage this situation? Our business is moving fast. We've got a lot of strategic changes coming up over the coming 12-18 months, and we need to ensure there is a sound management structure in place in the call centre.
I know that interim management is one way forward. However, the cost is a concern.
Our investigations show that the outlay would be pretty high, and we're not entirely sure this would be proportionate with the results. Having said that, we're not convinced that any of our more senior team leaders are ready to be seconded in to either senior role on a temporary basis. Nor are we convinced that advertising for temporary cover at this level will reap any rewards.
Any advice you can give would be much appreciated.
ANSWER 1
Courtesy of Chris Bernard, head of client services, contact centre practice, at Albemarle Interim Management (www.albemarleinterim.com)
Your organisation has all the right ingredients at the moment to benefit from the use of interim managers:
Management gaps of extended periods
Ongoing strategic change within the business
Fast moving operation
There is sometimes a perception that the cost of an interim manager may be high. This arises because a 'like for like' comparison has been made between an interim manager and permanent placement.
There is a significant distinction between the two and it could be akin to comparing apples with pears. The main differences are:
Interim managers can be engaged at fairly short notice with no relocation costs or consideration, to come in to your organisation and work to set deliverables. There is no consideration given to career paths, job titles and so on.
Interim managers do not receive holiday pay, sick pay or car allowance, and you are not responsible for employer's liability, National Insurance contributions, pension contributions, training or development.
Interim managers are paid daily rates only for the days they work. On assignment, a significant number of interim managers work away from home. They would stay close to the call centre (unless they live locally) for the duration of the assignment, therefore they tend to work very long hours. Interim managers are not paid overtime. If time is taken off for any reason, they do not bill. Nothing is paid for an interim manager until the day they commence work. There are no recruitment or search fees.
Interim managers are always sensibly over-qualified for the role, which means they can lend their skills on a much broader basis than the role calls for. They come in and focus on delivery. In addition they come with a strong track record gained during their careers as interim managers and will be able to bring this expertise and tailor their approach to suit your call centre operation.
They are only on assignment for a relatively short period of time. The average length of assignment is less than 12 months and the total cost, if annualised, is usually on a par with the TOTAL permanent salary including all benefits.
Finally, the cost of an interim manager needs to be compared with the cumulative cost of having two of your senior managers away from the call centre operation for up to 12 months during a period of major strategic change. You will also need to consider the cost from the impact to the business of not having a suitably qualified or an equal calibre replacement.
ANSWER 2
Courtesy of Paul Weald, director at RXPerience Limited
An interesting situation and one where appropriate HR planning is the key to making your policies work for all concerned. A sabbatical is a valuable reward for experienced and loyal members of staff and no doubt, the manager concerned is looking forward to taking advantage of their break. But does the HR policy offering long-leave sabbaticals also take account of the needs of the business? Perhaps the senior manager could be persuaded to take the sabbatical at a more appropriate moment when other management issues such as maternity leave are not at a high level?
However, in a fast moving business it is also essential to be proactive by developing a succession plan to identify individuals who are the future senior managers of your organisation. This has many benefits in terms of:
Preparing staff with potential for their next managerial role
Reducing management churn as ambitious individuals with talent are more inclined to stay with the organisation if they know how their career will develop
Giving the organisation more contingencies around change, such as back-filling maternity cover and so on
Interim managers, while appearing expensive, can add immediate value to the business and also bring new and creative thoughts to strategic positioning and transformational change. Look for individuals that bring real operational experience, potentially from other industries, to give you that fresh perspective. Also find out if they have actually managed a call centre of equivalent size.
"Interim managers can be engaged at fairly short notice, with no relocation costs"
If you are convinced that none of the current management team is ready to be seconded in to the senior position, then it would be beneficial to complete a risk and benefits analysis, assessing the impact against the strategic aims of the business to determine whether or not the role should be filled by an interim manager. This approach will also help you justify the expense, particularly when the 'do nothing' option means that the organisation's overall development will be slowed up.
The alternative to interim management would be to delay the sabbatical for the senior manger until a fast track programme can be implemented with a current member of the management team. That individual could then be supported through a mentor or even an external management development coach. These coaching roles are often very cost-effective as the external input is part-time and tied to specific outcomes that the individual needs to achieve.
---
---