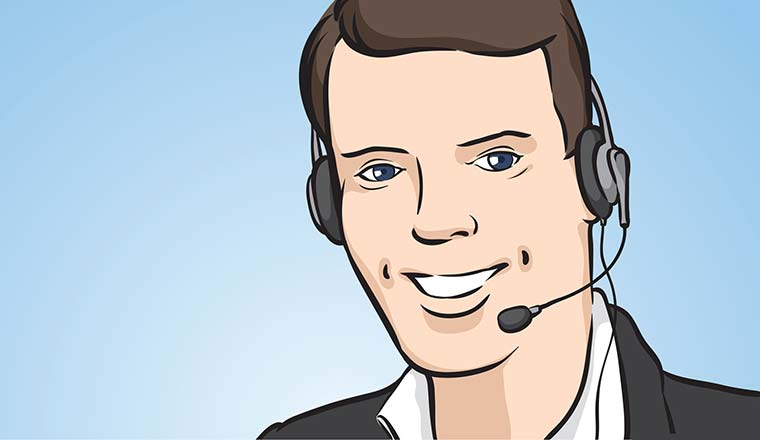 Question: Just how do I find telemarketing campaigns to keep my existing call centre running? I have contacted several different companies to find out if they have the need to outsource or if they have any overflow to send our way. I have received some responses, but for the most part they are all doing fine with their current contact centres or don't need to outsource in the first place.
There must be an easier way to find some work to keep this centre going! Does anyone have any advice on the best way of bringing in new business?
Answer courtesy of Paul Weald, director of consultancy RXPerience
If it is any comfort, you are not alone in facing the challenge of how outsourcers bring in new business. In the UK alone, we have a very competitive marketplace, with over 300 different competitors – including several 'low cost' offshore providers – that are bringing down the price of service provision. It is therefore becoming increasingly difficult for established providers to protect their installed customer base, let alone grow their business revenues.
However, such challenges can be overcome by focusing on what it is that makes your service unique and the tangible benefits that you could bring to a client through your outsourcing proposition. It is back to basics, I'm afraid, in terms of the conversations that you have with prospects. The first stage is to establish the need for outsourcing support. What is it that is causing 'pain' within a current operation? Resource turnover? Failure to meet service levels? No room to expand within the current facility? These could all be clues as to an outsourcing requirement.
The second stage is your proposition. You need to put yourself in the client's 'shoes' and think about what it would take for them to give you business. The HR implications on current staff, the budget impact on costs, your ability to provide latest technology without the need for internal capital investment could all be reasons that justify a decision to outsource to you.
Once you are clear on your proposition and what problems it can solve for your client, the third element of the jigsaw is marketing. How do you promote your company so that potential clients know to contact you when the need arises? As we live in a multi-channel society, the historical approach of direct mail and cold calling telephone follow-up are certainly now outdated.
Within RXP's own marketplace we have wrestled with the conventional wisdom that the only way that consultants are chosen is via personal recommendation. This formula suggests that you just market to and through people you already know. We have taken a different approach, though, and use our website as a lead generation tool.
We ensure a top three position for the key phrases that we know our audience use and have a number of free ways in which users can 'register' on our site before they leave. We then have a diligent sales process to follow up with those users. What we find is that most users are pre-qualified – they have a problem to solve for which they are needing help. Our website qualifies our subject matter expertise so that they are open to including us within any procurement process that they are looking to follow.
While RXP having a website is not unique, how we use it to screen and filter prospects is fairly rare. Within your own situation, you should look for innovative ways in which prospects become aware of your proposition and the benefits that it will bring.
---
Comments While it may seem like an obvious answer advertising is probably one of the easiet ways to find new business for your call centre. It could be a bit of a hit and miss affair, but more likely to find customers than just approaching companies at random. (posted by Amy Rose).
---
Recommended Articles