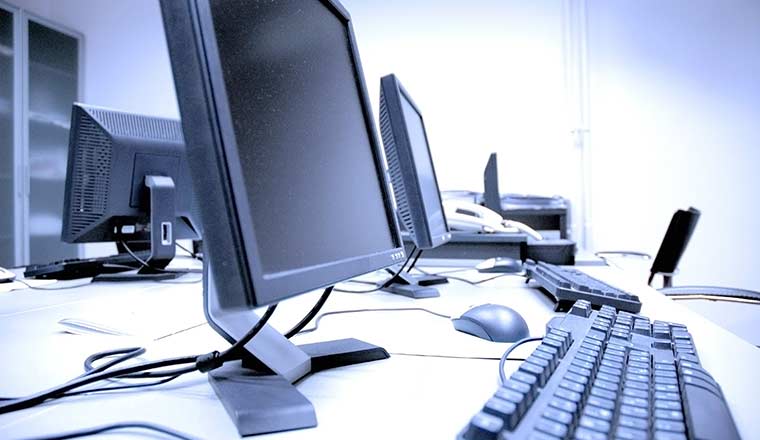 Question:I have just set up a virtual call centre and am keen to invest in Voice over IP (VoIP) technology. There are so many systems out there and I'm worried about being given a whole bunch of sales pitches if I talk to the vendors. Does anyone have any ideas on how I best sift through the array of products currently available and arrive at a single piece of kit? I'm working to a budget so price is obviously important. However, I also want to make sure I get the best combination of technologies for my money.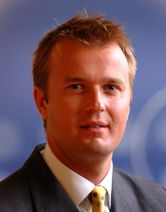 Answer 1 – courtesy of Adam Faulkner, founding director at Sabio (www.sabio.co.uk)
Converging voice and data using IP technology can deliver significant bottom line savings if done correctly. However short-term savings shouldn't necessarily be the sole driver. I think voice over IP (VoIP) has enormous potential in the contact centre market, but in every convergence project there are always lots of opportunities to get it wrong. To help, I've come up with ten recommendations that can help you get your IP projects off on the right track.
1. Check your vendor's market share – Stay clear of niche players or any major vendors whose core business is not IP telephony.
2. Check their track record in the contact centre market – They may have strong IP expertise, but contact centres demand deep voice and applications capabilities. Your vendor needs to demonstrate both.
3. Make sure you're using the right OS platform -You need to think carefully about your core IP platform and its operating system. Is it open? Will you be forced to upgrade at any stage? Will you be fully protected against viruses or hack attacks? Your choice of platform can impact the answers here.
4. Look for a modular solutions approach – It's best to have an approach that allows you to add in extra functionality when you actually need it, rather than have to invest in an over-specified offering from day one. A modular approach should also let you deploy your converged IP solution organisation-wide while still being able to manage it as a single solution.
5. Demand a clear forward roadmap – IP is still an evolving technology, so you need to find out where your vendor stands on open protocols such as SIP. Remember the future of its solution can have a significant impact on the development of your business.
6. Look for expertise in virtualisation – IP isn't just about technology; it can have a fundamental impact on how your organisation operates, effectively allowing you to virtualise or pool resources across your business whether they are contact centre agents, branch workers, back-office staff or home workers. You need to make sure your IP technology partner is able to help you take advantage of this major enterprise shift.
7. Think about different software licensing possibilities – Don't just go for a licensing agreement based on your total number of users. It may be possible to buy your software based on the number of concurrent users at one time rather than a standard one license per user basis.
8. Insist on customer references – This sounds obvious, but just because your vendor has implemented VoIP for a bank doesn't mean they're going to do a good job for your contact centre. Insist on at least three directly relevant reference sites and look at both the technical solution and the overall quality of service.
9. Security – As critical for voice as for data, security should be a paramount requirement and not impacted in any way by the nature of your IP platform. Establish your corporate security policy first, and then make sure your contact centre applications work within this framework.
10. Quality of service (QoS) – VoIP is capable of delivering high quality performance, but you need to QoS-enable your network in order to achieve consistent performance. There is more risk associated with operating IP telephony, and you will almost certainly need consultancy and support to ensure that you implement and manage your quality procedures effectively.
Answer 2 – courtesy of Charles Breslin, beCogent's managing director
While it's impossible to precisely answer your question without having more background, it's clear that voice over IP is a technology that is right for many businesses today. By enabling voice communication over IP networks, IP can help integrate an organisation's many locations and mobile workers – it's a key part of our technology infrastructure, for example – and it enables cost savings by combining voice and data traffic on a single network that can be centrally maintained.
You first need to think about how these benefits could impact your business, and establish where VoIP can help your operations. This means thinking about your call volumes and data traffic, finding out about your existing call costs between offices, and then establishing the likely savings you could make.
You then need to work out where IP might fit. Do you want to implement a converged IP infrastructure from the ground-up, or is there an approach that might preserve your existing comms infrastructure investment? Knowing this will help you build a more logical framework to help budget the project.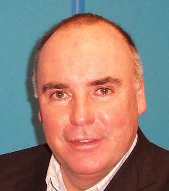 In terms of available technology, there's still a lot of change in the market. We're now starting to see more and more entirely software-based contact centres. This might work for your business, but do you select technology from a single supplier, go for a best-of-breed approach or opt for a hosted solution? It's worthwhile going to a trade fair such as Call Centre Expo or visit the Call Centre Association website to gather more information.
Another approach is to consider some initial consultancy. There are a number of excellent consultancy operations out there who can work with you on a contract basis to help you define your needs in more detail. Whatever investment you make at this stage should be more than recovered in terms of smarter procurement when you actually invest in a solution.
Published On: 9th Feb 2006 - Last modified: 21st Feb 2019
Read more about - Archived Content
---