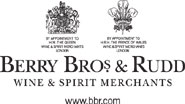 Berry Bros. & Rudd (BB&R) is Britain's oldest wine and spirit merchant, having traded from the same shop for over 300 years.
The business was officially established in 1698 in London, opposite St James' Palace and evolved from selling provisions, exotic spices, tea and coffee to the fine wines and scotch whisky for which it is famous today.
BB&R first supplied wine to the British royal family during the reign of King George III and has continued to do so to the present day. Their royal warrant was awarded in 1903 by King Edward VII and today they hold two royal warrants for H.M. The Queen and H.R.H. The Prince of Wales.
As a consequence, BB&R has become synonymous with exceptional customer service and, with ambitious growth plans, it was foreseen that the current telephony system would struggle.
Challenge
In 2007, Sales and Service Manager Cara Grant took the decision to review the current telephony system to ensure that it was meeting users' needs effectively and could accommodate the anticipated company growth. It was clear that the basic system in place was not up to the job any more and suffered from large periods of downtime. Things needed to change.
Grant explains: "Following an extensive evaluation period it was clear that the reliability of the current system was below the sort of levels we were aiming for. It was important for us to then understand what we needed to achieve to maintain and improve customer service levels."
Plans to implement a new telephony system needed to take the following functionality into consideration:
The ability to provide consistent call handling
A central system for recording customer contacts
Metrics on the performance of customer service team members
It made sense for BB&R to ensure that the telephony system of choice was scalable and transferable. With future plans to continue to grow the business, BB&R needed a solution that was flexible enough to grow with the business.
Solution
"We had very clear strategic goals about what we wanted from the new telephony systems," explains Grant. "Anyone who comes through to our call centre needs to be able to speak to an expert very quickly and have absolute confidence that we can respond to any query posed."
These strategic goals translated very simply into a tactical brief. The BB&R telephony systems needed to be easier to use, better organised and communicate an increased trustworthiness of its brand. "All of our call centre operatives are highly qualified wine advisors, so if our customers have any questions about the products they are purchasing they receive an informed response. As a result if a customer wants to speak to someone with this knowledge it is imperative that they are available and reachable," explains Grant.
When evaluating possible telephony systems to install, it was obvious to Grant from early on that NewVoiceMedia was a front runner. "NewVoiceMedia is a well-known leader in the field of hosted telephony and the team has won many accolades for its work," states Grant. "NewVoiceMedia is a local company, having its headquarters in the same town as us, and I was really impressed with the company's focus on ease of use and high standards of excellence."
After meeting with the NewVoiceMedia team Grant explained that it was a simple choice to make as the solution available was cloud-based, easy to use, effective and represented a relatively small investment when compared to hardware-based contact centre services.
Unlike a traditional contact centre where the hardware can cost a small fortune and can take a considerable amount of time to get up and running, NewVoiceMedia's contact centre solution uses a remote (virtual) telephony system to provide the links and call plan intelligence between the customers and BB&R's wine advisors.
With no additional capital expenditure, BB&R was able to only pay for what it used 'on-demand'.  There were no hidden costs for maintenance as NewVoiceMedia takes full responsibility for the infrastructure. "The ability to only pay for what we used was very attractive and provided us with the flexibility we craved as our business grew," explains Grant.
The implementation
NewVoiceMedia worked closely with the team at BB&R to ensure the smooth running of the implementation at a pace that suited them. NewVoiceMedia assigned BB&R with a consultant who spent time working with the company to understand the requirements and daily pressures. "It was invaluable to the implementation stage that we had this close relationship with the NewVoiceMedia team," explains Grant. "It helped set the scene and ensured that we had no teething problems and that service levels were maintained throughout."
The enhanced functionality and ability to monitor the system remotely quickly demonstrated its value. "Soon after implementation one member of the team was out of action for eight weeks and I was out of the office for long periods of time," says Grant. "The new system allowed me to simply use my Blackberry to monitor what the team were doing and what support they required. This level of functionality was just not possible with our legacy system."
Benefits
"The NewVoiceMedia system is quick and easy to set up, and effortless to manage, resulting in minimal agent training requirements," states Grant. "Our wine advisors are now managing higher call volumes with excellent feedback from both users and customers, which is also very important when any new technology is implemented."
BB&R was able to offer customers professional hold messages which could answer questions or point customers in the right direction and free 0800 numbers so they didn't incur any costs from contacting the call centre. Along with this improved customer service and reliability was the enhanced reporting which was essential for management to understand the growth of the business.
"During one week the office was shut due to extreme weather conditions as staff were unable to get to the office. This could potentially have lost BB&R a significant amount of money, but due to the NewVoiceMedia solution we were able to set all of our wine advisors up at home with exactly the same functionality as they have available to them in the office," continues Grant. "It was business as usual as far as our customers were concerned."
Moving forward
The implementation was considered such a success that BB&R is already looking to the future and the additional features it can add to build on the functionality it is already reaping the rewards from.
"Since the launch we have not rested on our laurels but have continued, with the help of NewVoiceMedia, to evolve our telephony system. In the coming months we hope to implement speech analytics, targeted marketing and homeworking options," states Grant.
"We're very much committed to ongoing improvement and development of the telephony system, so we'll continue to work with NewVoiceMedia to get their advice on possible future instalments," explains Grant. "We have enjoyed an excellent working relationship with the team and fit together very well culturally, so it's natural that we will want to call on their expertise again when we need support."
---