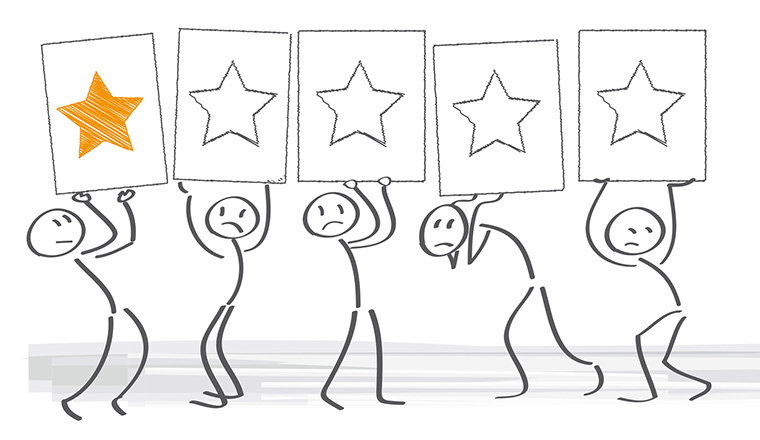 Change your call scoring system from a percentage or pass/fail system into a star rating system.  Score calls from 0 Star to 5 Star, just in the same way that hotels work.
3 star should be the minimum acceptable quality level and 5 star should be awarded only for very exceptional contacts.
The hotel comparison is easy for people to understand, and it will stop people from being frustrated when they don't score a 5 every time.
You can then play the 5-star calls to the rest of the team as an example.
The European Hotel system has a standardised rating for hotels.  There is an entry on the Wikipedia page http://en.wikipedia.org/wiki/Hotel_rating#European_Hotelstars_Union
If anyone has a version for quality scoring in the contact centre we would love to publish one.
Published On: 3rd Jun 2014 - Last modified: 10th Jul 2017
Read more about - Jonty's Tips, Quality
---