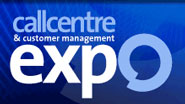 Call Centre Expo takes place next week on 11th and 12th October at Olympia, London.
Many companies are taking the opportunity to showcase their latest offerings and one company in particular, USU AG are exhibiting for the very first time…
USU will be presenting the latest release of their KnowledgeCenter solution on stand C8.
On stand C8, USU AG will be presenting USU KnowledgeCenter 5: an innovative set of tools for providing knowledge at the point of contact. USU KnowledgeCenter is a modular solution that provides its own infrastructure. Working as a central resource, it organises and groups all information channels, providing a 360° view of data and direct access to all relevant information through a centralised user interface.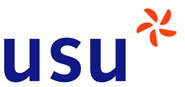 A new feature is that service organisations can use the widely established knowledge base USU KnowledgeCenter 5 as well as the 2 SaaS version. It is available as a web application for a competitively priced subscription and adapts itself dynamically to patterns of use. There is no need to install software directly on customers' servers or workplace computers. The knowledge base is available over the Internet any time and anywhere using standard web browsers. This means that the USU software service guarantees high flexibility and transparency of costs.
Additional features include extensive functions for self-service, direct "one-click navigation" to the most important solutions and the integration of messages. Processes such as quality assurance, problem management, incident handling and ticket management are all directly integrated. Manual intervention during self-learning processes is reduced to a minimum as a result.
A free whitepaper 'Knowledge Bases in Call and Service Centers' is also available to download.
---
Join mplsystems' great Social Media experiment at Call Centre Expo and win an iPad 2!
Visit stand C17 where mplsystems will be demonstrating iSocialise, a new product which will allow companies to integrate social media into their customer service alongside existing channels such as phone, email and SMS.
Social media has become central to how we live our lives. More than 320 million of us log in to Facebook at least once a day. We send 95 million Tweets a day – up by 250% since January 2010. 40% of people aged 30 to 50 accesses a social network every day.
It is also fast becoming the place where we tell the world what we think about products, brands, and customer service experiences. According to recent research, 53% of people on Twitter recommend companies in their Tweets, and, while only 18% of us trust television advertising, 78% of us believe what our peers tell us on social media.
According to a recent poll run by Call Centre Helper, 44% of companies have already introduced social media handling into their customer service handling. A further 18% are now piloting this form of customer service interaction, whilst 15% plan to introduce it within the next 12 months and 23% will be considering doing so in the next 24 months.
Yet, they are discovering that it is difficult to do well. Allocating the task to someone who manually trawls social media sites looking for positive or negative comments is not a long-term scalable solution, and there are very few tools on the market that allow them to both monitor and automate the management of posts effectively.
The new iSocialise product allows clients to connect social media into their customer service function, so it sits  alongside existing channels like phone, e-mail and SMS. The iSocialise tool set will connect into an  existing organisation, giving agents a clear view of customer history, guide them through responses, and enable them to escalate, action and track social requests on back office systems.
A demonstration of iSocialise will be available on stand C17 where you will be able to see how it could work for your contact centre. mplsystems will also be running a competition to win an iPad.
Click here to learn more about the demos and presentations, including a seminar session by Tomaz Gorjup of Studio Moderna.  Tomaz will explain the rationale behind their rollout of a network of 21 localised call centres to support 3000 agents across Europe, focusing on vertical integration, from web order through to product invention to supply chain and their multi-channel strategy.
---
Other companies worth a visit include:
Aspect Software – Stand B21
Business Systems / Opex Hosting – Stand F12
Interactive Intelligence – Stand D9
Invision Software – Stand G44
Netcall Telecom – Stand C16
NewVoiceMedia – Stand F14
Nexidia – Stand F36
NICE Systems – Stand C20
Plantronics – Stand C12
Red Box Recorders – Stand G20
Published On: 5th Oct 2011 - Last modified: 22nd Mar 2017
Read more about - Archived Content
---