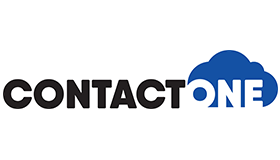 ContactOne provide an innovative omnichannel, cloud-based contact centre platform. It enables contact centres to communicate with customers via the customer's media of choice with optional, post interaction CSAT for voice-of-the-customer (VoC) Insight.
Contact Name: Andy Sumpter
Tel No: +44 (0) 330 880 4444
Contact Email: andy.sumpter@contactone.net
Profile:
At ContactOne we believe that true omnichannel engagements create more successful conversations. Our contact centre solution enables both business-to-consumer (B2C) and business-to-business (B2B) organisations to engage with customers via the customers' media of choice.
Customers want the ability to converse through the media of their choice without unnecessary repetition of previous conversation elements. Simply put, just one conversation across all media types. Our advanced agent workplace (AWP) does just that. It allows the agent to seamlessly communicate with the customer across multiple media types whilst viewing the whole threaded conversation.
Consistent engagement across all media, along with sophisticated routing and a blended, universal queue makes it easier to up-skill agents from a single media to interactions spanning multiple media types including voice, live chat, SMS, email and social media.
Supervisors need basic information about calls in progress, contact centre / agent performance and real-time agent availability. Our supervisor dashboard widgets show this information and much more. The widgets are optimised for the needs of the contact centre supervisor and can be combined by the supervisor to show the exact information required by the business.
Understanding what your customers think is a key element of the modern contact centre, which is why ContactOne's Contact Centre platform incorporates both a multi-media CSAT module for real-time Voice-of-the-Customer (VoC) feedback along with a Monitoring and Engagement module for social media and review sites.
Contact centre managers want extensive, real-time information, with scheduled email reporting on daily, weekly and monthly trends. With a wide range of analysis widgets, our platform delivers data in a clear, digestible, format. Managers can easily create and share real-time analysis wallboards showing information in a way that's relevant to their business needs. Tags add an extra dimension to call MI, giving insight into who called, why they called and how they found out about the brand.
The need to ensure quality of service and regulatory compliance is satisfied with the inclusion of call monitoring, call recording (standard and/or PCI compliant) and a full, comprehensive audit trail across all media.
Find out how ContactOne can help you have more successful conversations, contact us for a free demonstration of our contact centre platform.
Address: Claydon House, 1 Edison Road, Aylesbury, Buckinghamshire, HP19 8TE
Weblink: contactone.net
Categories:
Call Centre Software
Contact Centre Solutions
Multichannel Communications
PCI Compliance
Virtual Contact Centre and Home Working
---