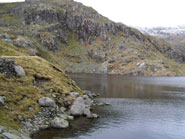 Dwr Cymru Welsh Water has moved its contact centre into new offices in Cardiff.
The project involved moving Welsh Water's very busy contact centre, which handles over 1.2 million calls each year, including the critical blue lamp service for emergency call-outs. Welsh Water completed the phased migration with no delays, failures and no impact on customer service.
Welsh Water's low-risk migration strategy was conducted in a carefully planned exercise supported by NextiraOne's communications experts. It involved a phased operation to move over 600 people, many of whom work in business-critical operations and billing areas of the organisation. The blue lamp service handles 24/7 emergency calls for situations such as burst pipes and flooding, keeping the public informed with important updates. Welsh Water needed to be sure that this service would function without interruption.
"Welsh Water's migration has been a real success story," commented Peter Hrastelj, Welsh Water's Linea Project Manager, "NextiraOne's technical solution and solution support has helped us to move everything smoothly and efficiently, alongside our own team, and not one of the 110,000 calls in the first 4 weeks since the move has been lost."
The phased migration of staff and technology had to be carried out without impact or interruption to customer services. It required careful design and planning, plus extensive testing. NextiraOne conducted full design/build/test programmes before the migration and carried out load testing, working with a specialist testing partner, Empirix, delivering 40,000 test calls and ensuring full testing of the contact centre facilities before any users were migrated.
The move was conducted in three phases, moving the back-office administration team of 200 people first, followed by the Billing & Income Contact Centre, with about 180 staff. The final phase involved moving the Operational Activity Centre, the 24-hour emergency service, into the new building. This included the Control Room that monitors all the treatment works, handles incident planning and helps keep the public informed.
Published On: 16th Feb 2011 - Last modified: 22nd Mar 2017
Read more about - Archived Content
---