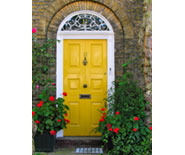 A new four step plan has been proposed that hopes to adapt customer service delivery to a specific customer.
Managing conversations in this way also helps organisations to lower the effort that customers have to put forward to resolve their query – something proven to enhance loyalty.
There are four distinct stages to this conversation management approach:
1. Establish your entrance
It's the first thing that customers see when they engage with your business – so make sure it looks and feels good. If you turned up to a friend's house and the door was shabby and led you somewhere you didn't actually want to go, you wouldn't think much of your friend! Use basic identification and self-service applications to make sure the customer is greeted appropriately.
2. Consolidate entry and improve utilisation
At this point – once you know who the customer is and have, where appropriate, gathered basic information – you can use more advanced and personalised dynamic 'interceptors' to help to ensure that conversations keep their context. For example, history of a recent web interaction acts as an 'interceptor' and routes the latest call/chat/email/SMS to an agent along with the relevant context. This changes the conversation, making it flow naturally across multiple channels and thus removing a big barrier to simpler interactions.
3. Perform based on business value
Both the routing and the fulfilment of every customer interaction should be done in line with business value. Differentiated treatments based on customer or opportunity value will push, for example, 'Low Value-High Cost' customers – i.e. those who generate little revenue, but demand lots of resource, e.g. agent time – towards self-service and low cost applications as much as possible. On the converse, 'High Value-Low Cost' customers are good candidates for more proactive contact. You need to keep them, but if you don't talk to them, you may never find out if they are unhappy… until it's too late.
4. Optimise across channels
Once the interaction has begun, there are multiple resolution opportunities – plus the possibility of follow-on calls and consequential requests. Organisations must be able to orchestrate interactions both across multiple channels and across time. A caller into the contact centre may need to visit the website or receive an email in order to complete their interaction; on the other hand, some customers – for example those buying new products/services – may have a high propensity for follow-up calls, and in many instances these can be anticipated and proactively resolved, further reducing costs.
Manish Sablok, Director for Marketing, Northern Europe, Alcatel-Lucent, Enterprise:
"Some organisations have difficulty in overcoming challenges of customer service – multiple channels, retaining conversational context and simply reducing overall effort – let alone delivering multiple levels of tiered service. However, our intelligent Customer Front Door (iCFD) brings a technology solution that manages all of these processes.
"This is a key element in lowering the effort that customers have to put forward to interact with a company and get their enquiry resolved. This is an essential part of customer service strategy – and not only does it make having a conversation easier for the customer, but it also makes it easier for the agent and the enterprise to deliver a higher quality experience."
Published On: 4th May 2011 - Last modified: 22nd Mar 2017
Read more about - Archived Content
---