Slides are available from our webinar on the contact centre in the cloud, along with all of the Questions and Answers.
Your contact centre is at the heart of your business. After all, no contact, no customers. But setting up and running contact centres is expensive and demanding, and many companies do not use the systems they have in the most efficient way.
ContactWorld from NewVoiceMedia is an innovative approach to contact centre technology offering enterprise-class technology at a cost-effective, predictable per-agent, per-month fee.
Agenda
Introduction – Jonty Pearce, Editor, Call Centre Helper.
Why Contact Centres are Moving to the Cloud – Phil Wainewright, Analyst, ZD Net Blogger
20 Reasons to host your contact centre in the cloud – Brian Galvin, Chief Science Officer, NewVoiceMedia.
Customer Case Study – Jane Midwood, Operations Director, Seymour Hunter
Interactive Questions and Answers
Topics to be discussed
The rationale for moving to the cloud
The cost saving and other benefits
Dealing with disasters and interruptions
Supporting flexible working patterns and varying demand
How it can improve customer service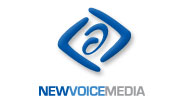 This webinar is provided by Call Centre Helper and is sponsored by NewVoiceMedia.
---
Questions & Answers:
Q1: What happens if you have a breach in security with customer's credit card details please?
A1: If we suspect a breach then we would immediately disconnect and isolate the affected servers and activate our incident response team. We would then inform the credit card issuers who would then carry out their own forensic investigations into the suspected breach. We would co-operate fully with the card issuers and the police.
Q2: What impact do SaaS Contact Centres/ Cloud-based contact centres have on carriers, whose traditional business is voice?
A2: The majority of calls delivered from a cloud contact centre are still delivered via PSTN.  The platform that manages the calls is in the cloud.  NewVoiceMedia can deliver calls via PSTN, mobile and VoIP.
Q3: It is worth clarifying that hosted does not mean that calls go by internet they are still going by PSTN in the majority
A3: Yes, this is correct.  NewVoiceMedia can deliver calls via PSTN, mobile or VoIP.
Q4: How worried should companies be about integration to legacy, sometimes proprietary, back office systems when moving to the cloud?
A4: If those systems provide modern web based integration points then it is often not difficult to integrate them to Cloud solutions. However if they are more closed then integration is going to be more of an issue. However that's not something inherent to the Cloud, the same thing is going to be true of integrating to any modern contact centre solution.
Q5: How do we best control the human factor when talking about security issues?
A5: The easiest way to control the human factor is to limit the access to sensitive data to the minimum number of people necessary and comprehensively log any necessary access. That is the reason why our credit card payment applications hand over to an automated application when card holder data is collected.
Q6: We are moving our French language call centres to Morocco. Can we have confidence in storing data in the cloud when loading the data from certain third world low cost countries?
A6: The loading of data for storage into our hosted cloud environment is all done across industry standard SSL secure connections between the client and the cloud. The security is of the same standard wherever in the world you are.
Q7: We take credit card data over the phone and of course are concerned that no matter what cloud or other system security measures we have we still have the human factor which can leads to fraudulent use of data
A7: See Q5
Q8: If customers ask where do you store my data how do you answer if stored in The Cloud?
A8: This is a question to ask your Cloud provider. We ensure that we store all data within the EU.
Q9: How does The Cloud address individual country requirements in terms of data storage security? Or does it mean that individual country requirements are not met?
A9: As standard, NewVoiceMedia stores all customer data in secure, UK-based, telco-grade, PCI-DSS Level 1 compliant data centres. As such we comply with EU data protection laws.  Where customers require data to be stored outside of the EU we manage these cases in accordance with the requirements of the customer and the country in which the data is stored.
Q10: Question for New Voice Media: do their customers ask for non-browser based agent applications and do they connect the voice path to agents over PSTN or VoIP?
A10: Agents must have access to a browser to use ContactWorld.  We deliver calls over PSTN, mobile and VoIP.
Q11: Is Contact World support Virtualization & work on Thin Client environment
A11: ContactWorld just requires a phone and a browser, so if you can run a browser in your thin client environment then yes ContactWorld will work.
Q12: Call recording storage – how secure & does it have encryption built?
A12: Calls are encrypted as they are saved on a dedicated storage device within each node, using AES using a standard RSA key.  AES is a specification for the encryption of electronic data and is the first publicly accessible cipher approved by the US National Security Agency for top secret information.  RSA is an algorithm for public key cryptography.  As call recordings are copied for resilience onto the other nodes they are further encrypted using a separate RSA key pair and this is further encrypted by the VPN tunnel we have in place.  This latter encryption uses AES with triple DES (Data Encryption Standard) block cipher.
Q13: Re: question about home workers connecting, does it have the soft phone facility?
A13: We can provide a soft phone capability although we normally recommend standard PSTN connections to ensure the best call quality.
Q14: Wondering what Seymour's experience has been with analytics for their call centre?
A14: Seymour Hunter do not use speech analytics in their call centre.