Panellists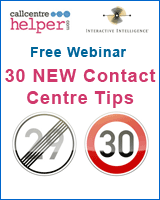 The Webinar Contents
Back by popular demand.  Following the success of last year's 30 Contact Centre Tips webinar, we hosted another Top Tips session.
You get the chance to explore a wide range of hints and tips in a quick-fire, easy-to-digest format.
You may be able to implement some of these tips in a matter of days.

Agenda
Introductions – Jonty Pearce, Call Centre Helper
10 Management Tips – Paul Cooper, Customer Plus
10 Technology Tips – Mike Murphy, Interactive Intelligence
10+ Top tips from the audience
Winning tip – "Review KPI regularly – are they still relevant 1 year after being written?" thanks to James
All the tips from the audience have now been turned into an article 20 bite-sized tips for your contact centre
Interactive Q&A – Live questions from the audience
Topics to be discussed
Contact Centre Management
Staff Motivation
Technology
Customer Satisfaction
Training Tips
Mobile Apps
Customer Experience
Attrition
Forecasting
Gamification
Top tips from the audience
Interactive questions and answers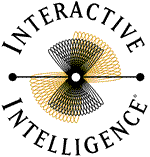 This webinar is brought to you by Call Centre Helper and is sponsored by Interactive Intelligence.
Original Webinar date: May 2013