Panellists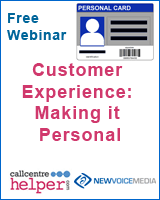 The Webinar Contents
Perhaps the most elusive goal for mass-market customer service operations has been the ability to deliver a unique experience for each customer interaction. Despite holding incredible detail about customers, the ability to use this insight, in real time, has been a vital missing link.
This webinar explored how you can offer a unique experience for each and every customer.
Agenda
Introduction – Jonty Pearce, Call Centre Helper
Customer experience: Making it personal – Martin Hill-Wilson, Brainfood Consulting
7 ways to personalise customer experience  – Tim Pickard, NewVoiceMedia
Winning tip – "empowering staff by using random acts of kindness. For example resolving an enquiry using information gathered to find an incentive personal to that customer.  E.G. a story book was sent to a family for a customers whose present was delivered late.  Just giving contributions made in place of a regular gift voucher as an apology." thanks to Sandra.
Interactive Q&A – Live questions from the audience
Topics to be discussed
Why personalisation matters
How to anticipate situations that matter to customers
The role of CRM and telephony in delivering a personal experience
Personalised customer experience in action
Top tips from the audience
Interactive questions and answers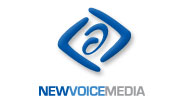 This webinar is brought to you by Call Centre Helper and is sponsored by NewVoiceMedia.
Original Webinar date: February 2013