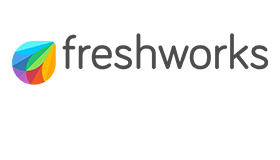 Refreshing business software that your teams will love.  All of our products are ready to go, easy to use and offer great value to any kind of business.

Contact Name: Callum Jones
Tel No: 01892 805040
Contact Email: callum.jones@freshworks.com
Profile:
Traditional enterprise software is clunky, expensive and not focused on how you can wow your customers with the ultimate service and experience.
At Freshworks, we believe that you deserve better – providing customer-for-life software that's modern, mobile and affordable – enabling you to deliver wow moments to customers all over the world.
We work with industry leaders to streamline customer conversations, automate repetitive work and save time – ensuring that teams can collaborate to deliver world-class customer engagement.
Social Media:
Twitter Handle: https://twitter.com/freshworksInc
LinkedIn Company Page: https://www.linkedin.com/company/freshworks-inc/
Facebook Page: https://www.facebook.com/freshworksInc
Address: WeWork, 26 Hatton Garden, London EC1N 8BR
Weblink: https://www.freshworks.com/
Categories:
Contact Centre Solutions
Customer Experience
Multi-Channel Communications
---