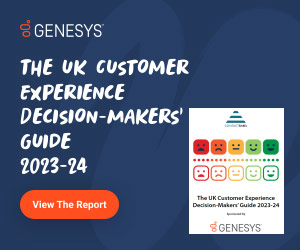 Join us for a live demo of the Genesys Cloud CX platform to see how it can help you reach your goals.
In these interactive sessions, see how Genesys Cloud CX can: 
Address the needs of every stakeholder: CX leaders, IT teams, agents and customers.
Automate better outcomes with predictive engagement, predictive routing and conversational AI.
Handle omnichannel engagements across self-service, bots and agents to pass context, understanding and real-time knowledge.
Empower employees with smart solutions to reach peak performance with real-time support and AI-powered insights. 
Easily differentiate and adapt with open APIs, a robust app marketplace, templates and blueprints, and integration methods for your critical CX technologies.
Your demo adventure awaits. We'll keep you up to date with the constantly changing subject matter. Choose your demo and register now.
Pointillist demos now added to the series. Register now!
Journey Analytics and Design Thinking for Improving Customer Experience.
Journey analytics for the contact centre – Monitor the health of customer experiences and contact centre performance across all channels
Analyse customer journeys within the contact centre to determine the root causes of poor contact centre experiences and performance issues
Prioritise experience enhancements that will deliver the greatest impact to your customers—and your business
Benchmarking and optimising migrations