Interactive voice response (IVR): it's the bane of many a customer's life. So much so, in fact, that one American consumer has gone so far as to publish his own cheat sheet, dedicated to helping other hapless customers get out of IVR systems with the touch of a button.
The news spread fast, with much of the world's media lamenting the rise of the IVR. But, as Sabio's Adam Faulkner reveals, the technology can actually be made to work in your favour.
A few months ago, Call Centre Helper's Jonty Pearce made a list of the seven deadly sins of IVR, highlighting some of the key reasons why IVR applications often fail to work well. He highlighted areas such as not allowing callers to speak to an agent and confusing menu prompt structures as key areas of concern. He also looked at issues such as poor voice recording and frustration for frequent users as topics that organisations should consider.
Where Pearce's article and websites such as Paul English's IVR cheat sheet http://paulenglish.com/ivr – are useful is that they remind us that there are still too many organisations out there that simply aren't doing a good enough job of meeting their customers' expectations. However, it's always easier to focus on what companies are doing wrong, so I thought it would be more useful to point out some of the steps that contact centre operators can take to make sure their customers are left feeling in control of their interactions.
We shouldn't be surprised that customers get frustrated when they come across the many poorly-designed IVR applications implemented by some call centre operators to help reduce their own costs. I'm convinced that the fault doesn't lie with the IVR technology or with speech-enabled systems – it's almost always because there's been a lack of real thought about how to match an application to what customers really want to achieve when they call an organisation.
I'm finding that the latest speech technology is already making it possible for organisations to replace frustrating touch-tone systems with intelligent speech front-ends. These can speed up the customer authentication process, as well as provide a rapid and comfortable solution for transactional customer enquiries.
To help ensure the success of these applications, I've identified five areas where I believe organisations should focus their efforts to help reduce customer frustration. Why not read through and see where the gaps lie in your business? You too could be surprised at the difference IVR makes when it's properly implemented.
1. Choose the right kind of transaction for automation
So if it's not about the technology, what are organisations doing wrong?
In my experience, most self-service IVR and speech applications are doomed to frustrate customers because they've simply been designed the wrong way round. These applications shouldn't be about making it possible for organisations to cut costs or reduce call queues by merely automating internal processes. Instead the focus has to be on meeting customer expectations and picking the right transaction for automation.
This is all about doing the basic things right. It's important for organisations to concentrate on implementing solutions that are appropriate for the task in question. For example, while it's technically possible to create an entirely reliable speech-based funds transfer application, it may not be something consumers would feel comfortable with. To be truly successful, you need to pick the right transaction for automation. If the transaction doesn't suit automation, don't automate it.
2. Make sure your transactions make sense to the caller
I often find organisations worrying about advanced technology issues such as how many speech tokens they should have in their application grammar. This isn't the question they should be asking. Stop thinking about the technology and start thinking instead about the users – in this case by concentrating on how the application will be used and what the most appropriate user interface is for this.
My experience is that you'll get a much more effective system if you first think about what your customer wants to do and then work to try and pre-empt that requirement.
As consumers we all – quite reasonably – expect easy and quick access to an organisation and its services. If I'm calling an
energy company, for example, I may want to have my most recent bill changed because it is based on an estimated meter reading. That's a quite specific goal. I'm probably going to have to provide a new meter reading as part of the process, but it's not what I originally called to do. As a caller, I'm expecting a process flow that is logical and will move forward in common sense steps. I really don't want to have to think about it.
3. Adopt a customer perspective
It's hardly surprising that websites such as Paul English's IVR cheat site exist when so many self-service applications seem to focus only on reducing call centre operating costs and the volume of calls to agents. While these may be 'pain points' for the organisation in question, as a consumer I simply don't care about their internal complexities, I just want a comfortable and successful interaction.
So when you're designing a system, don't just build a solution that works for the way you do things in your company or organisation. Think about what your customer wants to do and what their experience will be when they contact you. Do some mystery shopping, and try and live your customer experience from the other side of the fence – it can be an  enlightening experience.
4. Think about the end-to-end customer experience
The last two years particularly, with the growth of the self-service culture, have also seen a dramatic change in how  consumers want to communicate with the organisations they choose to. An increasingly important requirement is consistency across the different channels we use – whether it's IVR, speech, web, voice, e-mail or SMS. That means
that all of an organisation's different contact centre systems and processes need to be aligned to help enable a joined-up service culture and deliver a consistent brand experience.
So if I start a transaction in one channel and end in another, it's important that the process isn't disjointed; it should be like an efficient journey, with the technology in place to support it.
If, for example, you're in the middle of an IVR session and require further assistance, you shouldn't have to explain everything you have just done when you get to an agent. In this case, an agent should pick up the transaction and know exactly how far along the process you were.
5. Bring the contact centre and self-service systems together
This kind of integration between IVR and agent is an important reminder that IVR sessions are an essential part of an organisation's overall customer contact strategy. Too many organisations still see the IVR as a largely ignored box in the corner of the contact centre and not as an integral component. It's time for those who are responsible for customer contact to get a better handle on what's happening in the IVR before the caller speaks to an agent.
With the latest real time CTI and IVR monitoring and reporting tools, it's now possible for organisations to combine IVR with their other channels to gain a more realistic overview of their customer service performance and experience. This is an important stage as it will mean that IVR is no longer considered as a distinct component, and greater visibility will lead to an increased focus on IVR performance standards.
In the past we've perhaps all been guilty of treating IVR as a technical challenge rather than considering its implications for the people involved – your customers. By first thinking clearly about what we're trying to do, and always considering how it will impact the customer, we can concentrate on creating IVR and automated self-service systems that people will actually want to use. It's not an impossible goal – providing we all start asking the right kind of questions.
---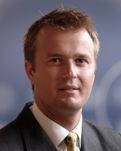 Adam Faulkner is one of four founding directors at technology consultancy Sabio. He is responsible for the company's sales, marketing and strategic partner alliances throughout Scotland and Ireland.Tel: +44 870 163 1000 Website: www.sabio.co.uk
Published On: 13th Jan 2006 - Last modified: 21st Feb 2019
Read more about - Archived Content
---