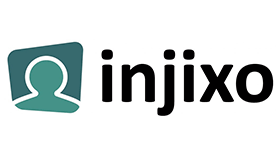 injixo is an online platform offering cloud-based services to contact centre professionals.
Contact Name: Chris Dealy
Tel No: 0333 7720 0936
Contact Email: chris.dealy@injixo.com
Profile:
injixo is a cloud-based and feature-rich WFM suite for contact centres of all sizes. injixo is part of the InVision group, headquartered in Düsseldorf (Germany). Since 1995, InVision has helped it's clients to optimise their workforce deployment, increase productivity, decrease staff turnover and reduce costs. InVision is a well-recognized software vendor and global player with offices in the US, Germany and across Europe, as well as the UK and Ireland. In addition to injixo, the InVision group also incorporates The Call Center School, an e-learning platform with a wide range of online trainings for contact centre professionals.
Products/Services
Plan smarter with injixo WFM
injixo WFM (powered by InVision) is an award-winning true cloud workforce management platform supporting contact centres to optimise their entire workforce management process from start to finish. The feature-rich software covers everything you need for WFM: from forecasting and scheduling to intraday management, reporting and agent engagement.
Major ACDs are easily connected to supply historical and real-time data on agents, calls, and other channels such as emails and chat.
injixo empowers contact centres of all sizes to skyrocket their workforce management with cutting edge technology and automation. This enables our customers to spend less time and effort on manual planning and other repetitive tasks around forecasting and scheduling.
With the new fully-automatic injixo Forecast, contact centres can save up to 75% of the time spent on forecasting (contact volumes and average handling times). injixo Forecast is always up-to-date and uses self-learning algorithms to provide you with the best possible forecast for calls, email, chat and more.
injixo WFM comes with a simple pricing model – £9 per user per month. This includes a personalized onboarding experience and excellent customer support. There is no need for a capex budget or heavy IT project – and no servers to buy and maintain. New features are available to every customer as soon as they are released. The user count can be scaled up anytime when needed for seasonal peaks or campaigns which allows for maximum flexibility, thus making the business case even more compelling.
Plan smarter today, learn more about our powerful WFM-suite and mobile-friendly agent portal – request a demo via our website www.injixo.com.
Start your WFM business case today and find out how much money you can save with injixo. Calculate your return on investment with our injixo ROI calculator.
Want to learn more about trending topics in the industry, workforce management best practices and expert advice? Then visit the official injixo Blog and check out our latest articles.
Social Media:
Twitter Handle: https://www.linkedin.com/company/injixo/
LinkedIn Company Page: https://www.linkedin.com/company/injixo/
Address: The Innovation Centre, Northern Ireland Science Park, Bay Road, Derry, County Londonderry, BT48 7TG
Weblink: www.injixo.com
Categories:
Call Centre Software
Cloud Solutions
Workforce Management and Workforce Optimisation
---
---