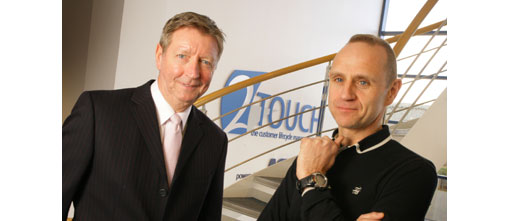 A three-part series that provided a compelling insight into the current state of British industry showed the growing importance of the contact centre sector to the wealth of the nation.
The third of the series (Monday 4 July) examined the contribution of the service sector to the economy, following earlier episodes that covered manufacturing and innovation.
The series, which attracted an average of 2.1 million (source: BARB / TRP) viewers per episode, was written and presented by Evan Davis, who hosts Dragon's Den and regularly co-presents the Today news programme on Radio 4.
The team spent a full day at the 2Touch contact centre – which employs nearly 1,000 staff – interviewing and filming in the call centre areas.
2Touch managing director Stuart Gray, who was interviewed for the programme, said: "This was a landmark TV series about the current standing of British industry, the success it is achieving and the challenges and opportunities it has to face. We were delighted to represent the contact and call centre sector which employs tens of thousands of people across the UK and which contributes so much to the economy. Here on Wearside, at least 10,000 people work in the sector.
"While it is the service economy based on the financial sector in London that is always thought of as contributing the greatest slice of wealth to the economy, it must be remembered that companies such as 2Touch offer long-term, well-paid jobs with good career prospects for many people."
Pictured above: Stuart Gray and Evan Davis.
Published On: 20th Jul 2011 - Last modified: 22nd Mar 2017
Read more about - Archived Content
---