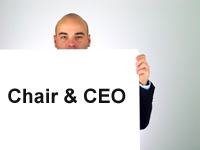 This month, we profile Dr Adel Danish, chairman and chief executive officer (CEO) at Xceed Contact Centre.
Talk to any group of CEOs and you'll find that they all spend their days in different ways. There certainly doesn't seem to be any standard definition, so in my role as chairman and CEO at Xceed Contact Centre I try to spend my time contributing to the different business areas where I can be of most value.
What makes my job so interesting is that I'm the chairman and CEO of a relatively young company – we were only founded in late 2001 – in what is effectively a new industry sector for Egypt. Because of that, I find that a lot of my time is spent working with our shareholders, our partners in government and business, and our customers, to make sure we're optimising the underlying business conditions that will enable not just our company, but the whole Egyptian contact centre industry, to thrive.
That means I spend a lot of my time, along with my peers, looking for ways to make the most of our language proficiency, Egypt's strong communications infrastructure and our geographical position at the crossroads of Europe, Africa and Asia.

Getting the right mix
From my perspective, working as the CEO at Xceed Contact Centre is all about drawing together the different parts of my career to date – specifically my technology and engineering background, my experience in bringing new companies to market, and also my board level involvement with senior organisations such as Telecom Egypt.
Being the CEO is about bringing these different skills to the table, and deploying them to help develop our corporate goals. However, as with any business strategy, it is essential to make sure you're working with people who you can trust implicitly to run the day-to-day aspects of the business, and who leave you free to develop the business's strategic shape going forward.
I'm very lucky to have two vice presidents – Ahmed Refky and Alaa El Shafei – who together bring some 40 years of experience to their roles. It's certainly reassuring to know you have the best and most competent individuals around you – people you can trust.
Working closely with government
When I originally joined Telecom Egypt's board in 2000, one of my key roles was to help brainstorm ways that we could develop the business. Growing the company's IT arm was seen
Dr Danish's top tips for a career as a contact centre chairman and CEO
Contribute in the areas where you can be of most value. Stay away from those that won't bring you any worth.
Make sure you appoint senior executives who you can trust implicitly to run the day-to-day aspects of your business. This will leave you free to focus on important strategic issues.
Always network. Business relationships formed earlier in my career are now playing an essential role in the development of our business today.
Don't just talk about quality – make it a day-to-day reality for every single employee.
Try to get the balance right – in your own life and for your colleagues too. Look after people and they'll look after you.
to be a key opportunity, and we worked closely with the Ministry of Communications and Information Technology to position what became Xceed in the vanguard of the country's IT sector development.
The Minister at the time was Dr Ahmed Nazif, now Egypt's Prime Minister, and relationships established early on have played an important role in ensuring that Egypt offers as attractive a business environment as possible for organisations looking to take advantage of our skills and resources.
Developing such a positive business environment is an essential part of my job – not just for Xceed, but for the broader Egyptian contact centre industry. Lobbying for incentives and new investment legislation are part of this, but it also involves working with educational institutions, business partners and government to ensure that we develop a healthy business environment – both for today and for the future.
Examples of how this kind of co-operation works in practice include the Government's role in subsidising the training of Egypt's Call Centre Academy graduates, producing some 1,000 skilled agents and team leaders each year, and also its co-ordination of Egyptian call centre operators' participation in both national and international trade shows.
In many ways, the Offshore Customer Management (OCM) International Conference in Cairo this month will provide a showcase for just how far we've come as an industry, as it monitors global offshoring trends and will concentrate on Africa and the Middle East's true potential as a key offshore destination.

Selling Xceed and the Egyptian contact centre industry
As CEO, I see a key part of my job as involving the active promotion of our company and our industry. It's always gratifying to host visitors to our contact centre; in recent months we've been proud to receive eminent visitors such as Microsoft's chairman of the board, Bill Gates, the president and CEO of Cisco, and France's President Chirac. We're sited very near the Egyptian Ministry of Communication and Information Technology in the Smart Village, so I like to think we're a convenient location for visiting dignitaries to pop in.
Hopefully what these and other visitors get a sense of when they visit our operation is our clear commitment to quality. Since first launching the company, I've spent a lot of time ensuring that we don't just talk about quality but actually make it a day-to-day reality here at Xceed. That's why I was delighted earlier this year when we became the first contact centre in our region to secure COPC accreditation.
When you're competing to attract major international organisations to commit to using your services, it's important that you can offer the highest quality standards. COPC and ISO 9001:2000 accreditation is a strong recommendation, and I feel an important reason why companies such as Microsoft, Oracle and General Motors have been happy to work with Xceed.
Coming back home
Returning to Egypt in 1987 was in many ways a logical conclusion to the first phase of my business career. I first left Egypt in 1972 to move to Paris to study for a PhD in Computer Sciences. After that I moved to the US where I founded a number of technology companies, including a company that provided early personal computer users with an easier way to interact with their Apple II software packages, such as Visicalc and EasyWriter.
It was when we moved our family for the fourteenth time that it made sense to go back home. While this has led to a much-welcomed reduction in travelling, it seems like the past six years have been just as busy. Thanks to the efforts of the entire team, we've turned a site on a dusty desert road outside of Cairo in to one of the world's most advanced contact centres.
The experience has also demonstrated just how much Egypt has to offer, particularly the young graduates who play such an essential role in our industry. Working with graduates certainly makes all of our lives more interesting – more so than the senior business execs and consultants who used to fill up my day in the US.
At our site in Cairo, we've now got a state-of-the-art facility for our employees, including modern offices, a spacious cafeteria, a fully equipped gymnasium, and a substantial transport network – all important aspects in helping individuals to achieve an optimum work-life balance. You see, in my opinion, a CEO isn't simply responsible for a company's operations. Being involved in my staff's well-being is just as crucial.
---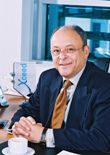 Dr Adel Danish is chairman and CEO at Xceed Contact Center
Tel: +202 776 3000
Published On: 19th May 2006 - Last modified: 13th Nov 2018
Read more about - Archived Content
---