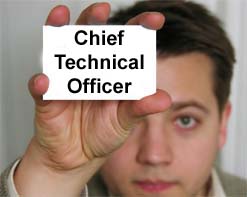 This month, we profile Kit Ruparel, chief technical officer at Message Pad.

Firstly, let's get one thing out of the way: the difference between a chief information officer (CIO) and a chief technical officer (CTO).
From the press I read and the industry organisations I work with, it's obvious that this distinction isn't even clear to those in the IT industry, so what hope do our colleagues in other disciplines have?
Generally, the role of an IT director or CIO is to maintain, secure, enhance and innovate around the IT and information assets of the business, while the 'customers' of this role are typically in-house staff.
A technical director or CTO, on the other hand, usually works in organisations where IT forms part of the product or service that the company delivers and, as such, usually leads research and development (R&D) or software development teams to increase the revenue generation capability of the company. His or her customers are therefore mainly external.
An interesting way to look at the distinction from a business perspective is that a CTO is primarily looking towards increasing the top-line revenue of the organisation, while a CIO is primarily concerned with the bottom-line costs. This isn't entirely fair, however, because CIOs typically also tend to have responsibility for managing risks, such as security and business continuity. They also have responsibility for innovating: to deliver the most value from the data owned by the organisation, which – for most companies – starts with the customer database.
Technology in my business
As with many mid-size organisations, I fulfil both the CIO and CTO roles at Message Pad and choose whichever title suits the occasion. My career history is a mix of both functions, and while I've got a very technical career background, which is common for CTOs, it's interesting to
Kit's top tips for a career in technology and management

Keep up-to-date on everything in the IT field – whether or not it's your specialism.
Become an expert in as many relevant technical fields as possible, but never pretend to have skills you don't. Someone might ask you to use them.
Share your knowledge among your IT team and end-users. The more colleagues that can do the mundane activities, the more opportunities for you to move on to something new.
Remember that IT staff are employed wholly to provide a service to their customers inside or outside of the business. Too many technicians derive an overblown sense of self-worth from their expert knowledge.
Ensure you regularly demonstrate the ability to communicate effectively to colleagues at all levels in the organisation and across all job functions. A techie that can't express an idea or demonstrate a system without using technical jargon that others can't understand will always be regarded as the back-room geek.
Recognise that employers don't recruit you or decide to enhance your career based on the ability and skills you have. Career progression requires successful delivery of projects or service. Unlike many other disciplines, it's very easy to measure the success of IT and R&D projects.
Be disciplined and organised; keeping records of important information and outstanding work is vital to success as you never know when emergency/priority items may distract you for a period from the task currently in hand.
Inevitably, some projects will over-run. The instant you find out you are going to miss a deadline, communicate it to your customers. The sooner the business can plan around an issue, the better.
Look for opportunities to enhance your business skills outside of IT.
Understand every aspect of what your company does and look for innovative opportunities to improve efficiency, or provide enhanced product or service delivery.
Learn how to back every idea for a new system, product or service with an objectively researched business case.
There's never enough time or money in IT or R&D. Make it your personal goal to deliver more with less.
Enjoy it: you deliver more in a job you love.
note that a number of CIOs I have met do not come from a technical discipline at all. Instead, they are brought in to run IT from a financial or operations perspective.
The reason for my dual roles is that we are a contact centre outsourcing company, where my IT responsibilities are inward-facing, as well as a contact centre technology and consultancy provider, where my customers are primarily external.
As Message Pad has around 2,000 customers across the outsourced and technology camps – each with their own call management, application, data, knowledge management, business process/workflow, messaging, reporting, security, infrastructure and integration needs – my team and I are kept on our toes.
Our contact centre and IT systems are mission critical, so my team has to be responsive and proactive 24x7x365 in the event of a potential technology issue occurring somewhere in the country. I don't know anyone in IT that works a 9:00-5:30 week and, while everyone has both quieter and busier spells, if you can't put your home and social life, evenings and weekends on hold for a few weeks at a time for the sake of a major project – sometimes at very short notice – then IT or R&D probably isn't a long-term career choice for you.
However, a career in IT obviously does have its upsides. Many people get in to it for the enjoyment of technology itself and that's certainly how I started. I knew I wanted to work with computers from the day I taught myself to program at home at the age of six or so.
The biggest reward comes in the delivery; it's a really great feeling knowing that people out there are using software you've written, being more productive due to a system you've designed, able to do their jobs properly due to PCs, servers or telephone systems you've built, repaired or configured.
R&D in the contact centre and telecoms field is more rewarding than in many other sectors. So many software development jobs revolve around getting some data from a database, letting a user edit it, perhaps before performing some simple arithmetic, then putting the results back in a database.
I fell in to contact centre development around 13 years ago and it's so interesting designing software that makes phones ring (or softphones or voice over Internet protocol phones), that has to be truly real-time (did you know that the human brain can detect a gap in speech as short as 16 milliseconds?) and that helps people communicate, chat, send messages, process workflow..
Technology and the rest of the organisation
It's unfortunate but, all too frequently, IT staff in many companies have limited awareness of the day-to-day business of the rest of the organisation. This is most surprising when you consider that, other than the IT department, it's usually only the HR function that has responsibilities to support every other person in the organisation.
I believe that IT staff need to understand the company's customers, the operational practices, the marketing strategy, the sales techniques, the company finances, the operating model and the future strategy. This understanding is critical if they want to understand their own responsibilities within this complex framework, to respond to and prioritise issues and projects, to secure the tangible and intellectual assets, and to innovate on behalf of all of their business users.
Certainly at board level, the CIO or CTO needs to operate from a position of holistic knowledge, constantly evolved through working with, or even on behalf of, their peers.
I'm very proud of the fact that I'm the CTO/CIO at Message Pad. But for one hour every week I do the job of a contact centre agent, thereby putting myself in my customer's shoes, learning hands-on about their job and what IT and telecoms are doing to help or hinder them.
Similarly, whenever possible, I am involved in sales, marketing, finance and strategy activities, both to lend my personal insight and to learn more detail about these functions so I can use my knowledge of the potential of technology in order to help innovate in these fields.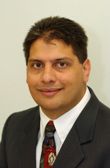 All in all, I love my career. It's extremely challenging and there are rarely enough hours in the day to both deliver the day job and to keep up-to-date for the future.
I'm very glad I've experienced working in the smallest of companies – educational software development; leisure industry call centre company – and the largest – Accenture; Lucent/Avaya – as I believe this experience has brought a variety of perspectives on approaches to working practice and disciplines that can be mixed and matched to suit the task in hand.
Most of all, though, the fun comes from being part of a team that delivers. In my field, you know in your heart when it's a job well done.
---
Kit Ruparel is chief technical officer at Message Pad
Published On: 24th Mar 2006 - Last modified: 17th Sep 2019
Read more about - Archived Content
---