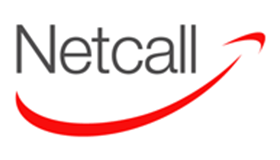 Netcall Telecom Limited is a leading provider of customer engagement solutions.
Contact Name: Marketing
Tel No: 0330 333 6100
Contact Email: marketing@netcall.com
Profile:
Why do so many top tier brands use Netcall's customer engagement solutions? After all, we're not the biggest. But maybe that's why our customers enjoy working with us.
Our mission is to transform the way our clients interact with their customers. A flexible, can-do attitude and powerful customer experience (CX) solutions provide a winning combination.
What makes Netcall different? A great portfolio mix. An innovative platform. Tried, tested and tailored solutions that are easy to implement and use.
We pride ourselves on being a team of very talented people with many years' combined expertise working with contact centres. Many colleagues started their careers in contact centres themselves.
Let us solve your contact centre problems. Deliver first-class customer experience across all channels.
Seamless customer engagement begins and lasts with Netcall.
Netcall at a glance:
700+ customers
British team, British technology
Over 20 years' experience transforming customer engagement
Specialist solutions for the public, healthcare and private sectors
We serve 70% of all NHS Acute Health Trusts
Supporting 300+ contact centres nationwide with UK support
Our accreditations:
Microsoft – Partner Gold OEM, Gold Application Development
Avaya – DevConnect Technology Partner
Cisco – Developer Solution
Mitel – Certified Technology Partner
Microsoft Skype for Business Accredited
Social Media:
Twitter Handle: @Netcall
LinkedIn Company Page: https://www.linkedin.com/company/1626018
Address: 1st Floor, Building 2, Peoplebuilding Estate, Maylands Avenue, Hemel Hempstead, Hertfordshire, HP2 4NW
Weblink: www.netcall.com
Categories:
Call Handling and Answering
Cloud Solutions
Contact Centre Solutions
Customer Experience
Multi-channel communications
PCI Compliance
Self Service
Workforce Management and Workforce Optimisation
---