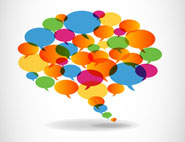 CallMiner has integrated its Eureka Speech Analytics platform with the Acme Packet Net-Net Interactive Session Recorder (ISR) to create the CallMiner Eureka Speech Analytics in-network solution.
CallMiner will market the combined solution to service providers to deliver new cloud-based customer intelligence services that are highly cost effective and rapidly deployable.
CallMiner will resell the Acme Packet Net-Net ISR as part of its Eureka Speech Analytics in-network offering, providing a highly scalable solution to capture, secure, archive and manage interactive session recordings. CallMiner joins the Acme Packet Pinnacle Partner Program as a Registered Reseller and an Interop Plus partner, having established interoperability with Acme Packet Net-Net session border controllers and ISR.
Capturing customer interactions – IP sessions – in service provider networks using the Acme Packet ISR reduces complexity, increases dependability and improves recording quality over premises-based recording solutions typically deployed by enterprises. Using CallMiner Eureka Speech Analytics to extract customer intelligence from the recorded interactions provides significant value to enterprises that want an affordable highly-scaled, off-premise recording and analytics solution. The combined solution enables service providers to deliver meaningful, real-time intelligence to enterprises to leverage opportunities or address challenges.
Clearwire Corporation deployed CallMiner Eureka Speech Analytics on premise in its Kirkland, Washington contact centre in January 2011. Clearwire Corporation Senior Vice President of Customer Care, Craig Reines, said, "CallMiner and Acme Packet joining forces to deliver a network-based analytics capability is great news. Speech analytics in the network means we will be able to get business intelligence faster on an entire array of company initiatives, including product releases and sales promotions."
"CallMiner's enterprise customers are seeking more scalable and cost-effective solutions to recording, and integrating the Net-Net Interactive Session Recorder into our Eureka Speech Analytics in-network solution is a natural evolution," said CallMiner's President and Chief Executive Officer Terry Leahy.  "Clearwire's eagerness to move to in-network capture of the voice of its customers (VOC) is dramatic evidence the contact centre recording paradigm is rapidly changing and being replaced with a significantly more cost-effective technology."
"The CallMiner Eureka Speech Analytics in-network solution is a ground-breaking offering enabling service providers to deliver valuable new services to their enterprise customers," said Mark Vella, Acme Packet vice president of business development. "The ISR is ideally suited for this application because it is highly scalable and designed for highly available, multi-tenant applications."
---