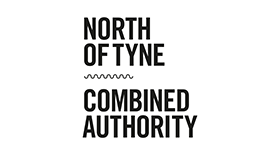 Are you looking to locate your contact centre in the North of England?
Contact Name: Paul McCalvey
Tel No: 07794 037770
Contact Email: cs@northtyneside.gov.uk
Profile:
North of Tyne refers to an area within the North of England covering Newcastle, North Tyneside and Northumberland.
There are several factors that support the success of contact centres here, including high-quality carbon-friendly premises, fantastic travel network and lower than average cost.
However, it is the strength of our talent that sets us apart. There is a workforce of over 1m within a 30-minute commute of our main business parks, and North Tyneside is ahead of the Great Britain average for both NVQ1 and above and NVQ3 and above. It's why our resident companies won over 10 awards at this year's National Contact Centre Awards.
But don't just take our word for it.
Kevin Croft, Director Site Operations, Verisure: "What is directly linked to the region is the quality of the workforce we are recruiting to help provide the service to our customers. I firmly believe we would not be well suited to manage the explosive growth we have experienced in the past few years without having a stable operational centre like the one we have built here."
Address: North Tyneside Council, Quadrant East, Silverlink North, Cobalt Business Park, North Tyneside, NE27 0BY
Weblink: northtynecs.co.uk
Categories: