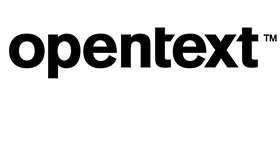 OpenText help companies create customers for life with intelligent and connected digital experiences, while optimizing contact centre operations.

Contact Name: Kirsty Weatherall
Tel No: 0118 984 8080
Contact Email: Kweather@opentext.com
Profile:
OpenText is a key player in driving the end-to-end digital experiences, one of the key drivers is retaining customers and turning them into advocates. To drive this OpenText provides a complete end-to-end solution for enterprise contact centres, driving agent performance and provides a deep understanding of customer behaviour. A centrally managed workforce optimization solution provides analysis of all customer interactions across voice, screen, email, chat, web and social media interactions, with true real-time agent support and integrated performance management capabilities By automatically delivering relevant, accessible, and actionable customer intelligence, organizations better understand customer interactions and can deliver outstanding service across the globe.
OpenText is able to address many challenges including:
Automate the quality monitoring process
Ensure PCI compliance
Improve First Call Resolution rates
Increase operational efficiency and reduce costs
Improve customer experience across all channels
Enhance sales/cross sales effectiveness
Drive real-time agent behaviour
Provide real-time call transcripts
OpenText provides one of the strongest AI and NLP-driven voice and text analytics solutions on the market with a new level of accuracy that is key to ensure great results
Social Media:
Twitter Handle: https://twitter.com/OpenText
LinkedIn Company Page: https://www.linkedin.com/company/opentext/
Youtube: https://www.youtube.com/user/opentextcorp
Address: 420 Thames Valley Park Drive, Reading, RG6 1PT
Weblink: www.opentext.com/explore
Categories:
Call Centre Software
Contact Centre Solutions
Customer Experience
Multi-channel communications
PCI Compliance
Performance Management and Quality Monitoring
---
---