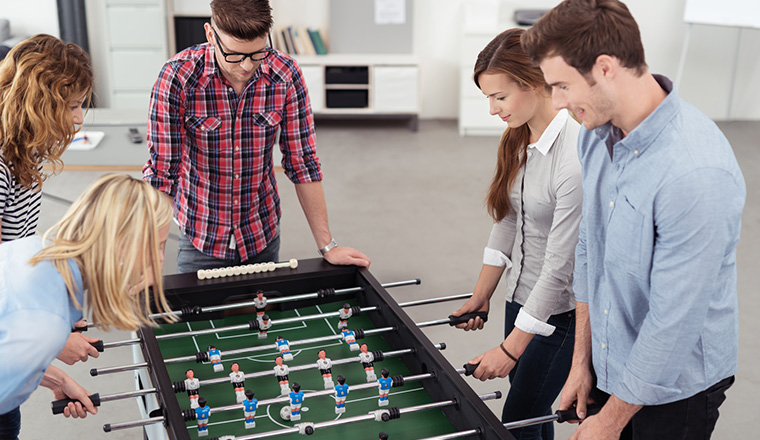 Staff perform better if they can have a bit of downtime during their breaks.
To help your agents properly recharge, you could try installing some games for them to play (e.g. table tennis, arcade machines, table football, a pool table or an Xbox), putting plants up around the office, or encouraging people to bring in their old magazines and second-hand books to create a reading corner.
Applying a combination of the above to your contact centre should help to make your staff more alert when they go back on the phones.
---