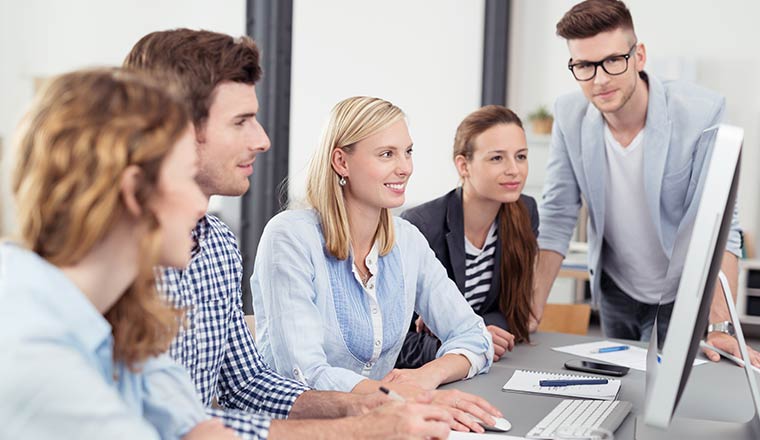 "I have recently set up my own outbound call centre and all of my agents are inexperienced. I would like advice on how to train my agents so that they became the top agents in the industry. Can anyone help
Answer 1:
Ensure your team leaders are fully trained in call coaching your outbound teams, and this should be the majority of their role!
Effective call coaching can provide additional development without the need for taking your advisors off the telephone.
With thanks to Neil Wilkins for this answer.
Answer 2:
I would say the key points are:
1) You need to ensure how your products benefit your customer.
2) why you are different.
3) Can your staff effectively up-sell products/services.
I have been involved in side by side feedback, motivational workshops and run a team of 5-20 outbound staff for a financial organisation.
With thanks to Janet Shaw for this answer. 
Answer 3:
Successful outbound activity is a combination of several things. To get a good outcome in your training, you'll need to include:-
Understanding what your products and services do for the customer – not to be underestimated. It's easy to say, but few people really understand this and can convey this well to the customer
Best practice – having a clear understanding of the best way to get the results your require
Attitude and confidence
Call structure
The skills required to control the call and have a good conversation with a customer or a prospect
People learn by doing, and if your training includes the above "content" make sure you also include "perfect practice". Give people a safe environment to work out how they would handle a whole variety of calls, prospects / customers and their responses. It's the old adage. "you're very lucky – yes and the more I practice the luckier I get"
If possible include a review of live calls, if you don't have a system to review all of these, there are some cost effective portable ones that will help people to hear what they sound like to the customer. This is invaluable when done well, helping people to understand how their style works for them, and what they need to do to make sure that it doesn't work against them.
With thanks to Diane Banister for this answer. 
Answer 4:
One of the key areas we find when our clients ask us this question, is a general lack of product knowledge with the agents. This is either the product/ service they are trying to sell or the actual PC application they are using when inputting the call data. Enabling agents to understand what they are trying achieve and why they are calling this potential customer in the first place is key to success.
Some other areas to think about: –
How am I monitoring these agents? If you perform side-by-side monitoring this could give you a false impression of these agents, some people panic when they know they are being watched and will not perform naturally.
Structured training is a key factor – On average, UK call centres spend £9,000 on training and development per agent. Even for a small call centre of fewer than 10 operatives, this figure represents a huge ongoing outlay. And yet staff retention is one of the biggest challenges facing the industry today. Inadequate or rushed training frustrates both call centre workers and customers.
Short term saves lead to long term losses – Last year in an industry-wide attempt to drive down costs, the average induction time for a call centre worker fell from 36 to just 21 days†. As a direct result customer service levels have fallen and resolution rates – the number of calls where a customer query is resolved to mutual satisfaction – are running at an all time low at just 50 percent†. (To give you an idea of how poor that figure is the industry target is 85 percent.)
Their are many products you can use to improve agents skills, call recording with agent evaluation is a traditional method and is great for weekly or monthly reviews or you could look at 'real-time' agent training applications such as Perspective which allow you to monitor, broadcast and coach in a 'live' environment.
Perspective offers the following benefits: –
• Improves supervisor efficiency and agent productivity
• Increases customer service levels
• Assists novice agents in closing deals thereby increasing transaction values
• Maximises customer retention through improved customer service levels
• Promotes team building and improves relationships between supervisors and agents
• Improves job satisfaction and reduces staff churn and associated HR costs
† Survey conducted by Synovate on behalf of Dimension Data and based on in-depth questionnaires of 166 call centres in 24 countries and five continents.
With thanks to Carl Nancollas for this answer. 
Answer 5:
Outbound is definitely more challenging in the call centre arena and needs certain quality skill sets for a great interaction and a delightful customer experience. Just a few key recommendations to share:
Know the customer. Is important the agents understand the profile of the customer before making that make or break call.Also, the right opening, that first introduces the agent and what he represents. It can be very annoying as a customer to be questioned without saying a few words about your self.
A good study of the customers details is key before calling in to be able to acknowledge to customer effectively and to customise the resolution for him. So that little home work goes a long way.
Focus a lot on soft skills like a well paced conversation, valuing customers time, great attentiveness from the start, addressing with name to draw attention at relevant instances, like when giving a credit, sharing the delights of a value added service and last but not the least, a great tone to match the positive words said.
With thanks to Pinaz for this answer. 
---