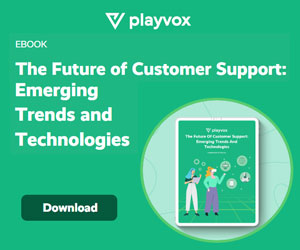 Date: Thursday, August 25, 2022, at 2:00 PM ET
Location: Virtual
How's your Full-time Employee (FTE) count running as compared to the plan that was made? Do you even remember when it was made?
Long-term capacity planning is in dire need of an overhaul. The world, hiring and your business are all dynamic and changing constantly. Modern capacity planning must flex to the new hiring time frames and averages that are constantly in flux.
Take the guesswork out of capacity planning and join Playvox Chief Product and Strategy Officer, Kristyn Emenecker for this webinar.
Kristyn will share the top five strategies you need in place for budget and hiring plans to catch up with scheduling and intraday. The customer service world has changed, shouldn't the way you plan shift as well?
Register today and learn how you can:
Adjust your capacity planning strategy in real-time
Move from traditional assumptions to calculated accuracy
Ensure your plan stays relevant to the dynamic needs of your business