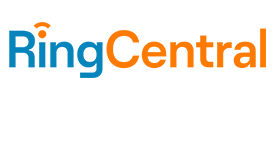 RingCentral utilises both CCaaS and UCaaS in the cloud to provide fresh approaches for Contact Centres and customer engagement at any size organisation.

Contact Name: Severine Hierso
Tel No: 0800 098 8136
Contact Email: severine.hierso@ringcentral.com
Profile:
We work with our customers to reimagine the world of business communications and collaboration. This relentless passion to innovate has made us the #1 cloud communications provider worldwide, helping teams communicate, collaborate, and connect the way they want on any device, anywhere, anytime.
Combining the best in UCaaS and telecommunications, RingCentral Contact Centre meets the needs of modern businesses to embrace a future-fit technology stack, enable remote working, and exceed skyrocketing customer expectations.
Bringing Contact Centre and Unified Communications Together
What happens when a business integrates its contact centre with a unified communications solution? Improving that agent and back-office experience is just the start.
Social Media:
Twitter Handle: @RingCentralUK
LinkedIn Company Page: https://www.linkedin.com/company/60868/
Facebook Page: https://www.facebook.com/ringcentral/
Address: 85 Uxbridge Road, 4th Floor, Ealing, London, W5 5TH
Weblink: www.ringcentral.co.uk
Categories:
Call Centre Software
Cloud Solutions
Contact Centre Solutions