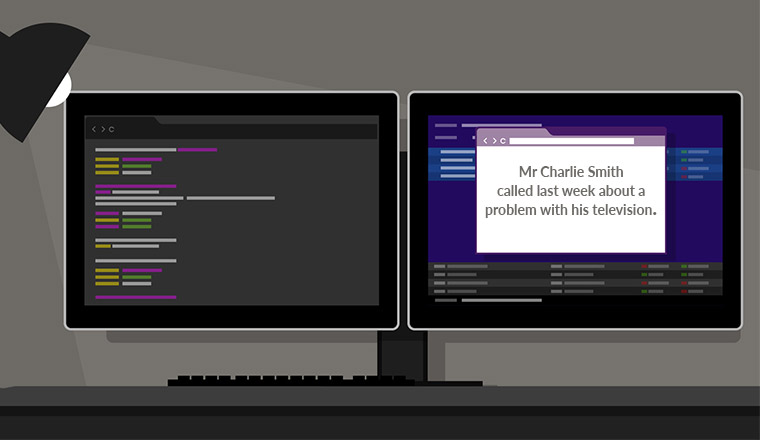 Link your technology together so that when a call arrives in your contact centre the customer's details are "popped" up on the computer screen.
This uses a technology called CTI (Computer Telephony Integration).
[This is not a new tip. In fact, I have been proposing this since 1989.]
In the past, this has been expensive to integrate, but costs have fallen dramatically in the past few years, particularly as a result of cloud contact centre technology.
The details "popped" on the screen can be built based on the telephone number of the caller (the CLI or Calling Line Identity) or on the phone number that they called into, or on the option that they provided in the IVR system.
This helps to reduce the time that it takes to validate a caller, as well as increase the accuracy of phone numbers entered into your database.
So despite this being a well-proven technology and relatively cheap, there are still a large number of contact centres not doing it.
---