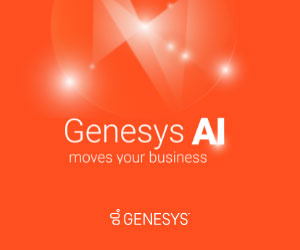 No fluff. No frills. Just a live demo.
Live at 11 AM GMT/12 PM CET
Date: Thursday, 8 December, 11:00
Theme: Digital + AI
Date: Thursday, 12 January '23, 11:00
Theme: WEM
Click to Register
Choose your demo adventure
Join us for a live demo of the Genesys Cloud CX platform to see how it can help you reach your goals.
In these interactive sessions, see how Genesys Cloud CX can: 
Address the needs of every stakeholder: CX leaders, IT teams, agents and customers.
Automate better outcomes with predictive engagement, predictive routing and conversational AI.
Handle omnichannel engagements across self-service, bots and agents to pass context, understanding and real-time knowledge.
Empower employees with smart solutions to reach peak performance with real-time support and AI-powered insights. 
Easily differentiate and adapt with open APIs, a robust app marketplace, templates and blueprints, and integration methods for your critical CX technologies.
Your demo adventure awaits. Choose your demo and register now.
Agent Experience – People are your greatest assets, here we'll look at how Genesys Cloud CX can help empower your people, make them feel valued, appreciated and supported at every step.
Digital + AI – this session looks at an all-in-one suite of digital capabilities — enhanced with bots and predictive artificial intelligence (AI) — lets your employees and customers engage in seamless conversations across chat, email, text and social media channels.
Workforce Engagement Management (WEM) – here we'll look at WEM, focusing on the human side of your contact centre to improve employee engagement, simplifying operations while increasing efficiency.
Click to Register