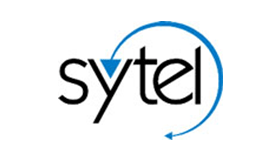 Sytel Limited delivers secure, resilient IP telephony and media infrastructure software for carriers, enterprises and hosted VoIP call centre providers, connecting and managing calls and media sessions, without boundary.
Tel No: 01296 381200
Contact Name: Michael McKinlay
Contact Email: sales@sytel.com
Profile:  Sytel Limited is the world's leading supplier of predictive dialler algorithms on an OEM basis to the contact centre industry and is also a leading call centre software vendor in its own right.  Sytel solutions provide high-volume routing and media processing on a distributed host-based platform. They provide end to end, truly unified communications, seamlessly handling email, voice, video, SMS and data.
Sytel call centre software is driving inbound (e.g. customer service, help desk), outbound (e.g. telemarketing, collections) and blended telephony and other media types in over 50 countries, delivering advanced capabilities to subscribers via the web, including scripting of call processing, real-time reporting and configurable dashboards.  Sytel works with resellers, hosted suppliers, systems integrators, OEMs and end–users worldwide and is committed to supporting its customers 24/365.
Address: 1 Cromwell Court, New Street, Aylesbury, Bucks, HP20 2PB
Weblink: http://www.sytelco.com/
Categories:
Predictive Dialler
Cloud Solutions
Call Centre Software
Call Recording
Contact Centre Solutions
Self-Service
Unified Communications
---
---