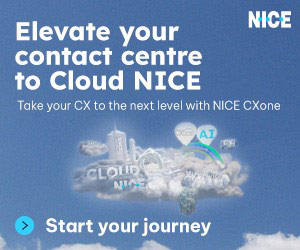 Have your say in the topics we cover in our webinar programme.
Maybe you're looking to improve morale in the contact centre? Lower your attrition rates? Or perhaps you want more support with your contact centre metrics? We're here to help you!
Let us know which topics you want us to cover in our webinar programme, so we can provide the information that is most relevant to you.
Click here to take part
In return for your time, you will be entered into our free prize draw for a chance to win a bottle of champagne or box of chocolates. What are you waiting for?
Click here to take part in the survey
Recorded Webinars
Need to keep up to date with all of the latest contact centre developments?
Why not view the replays for some of our webinars?
Webinar Recording – 5 Workforce Engagement Strategies You Need to Know
This webinar shares actionable advice from our workforce engagement experts, so you can get the very best results out of your workforce.
Recorded Webinar: What's Next for Customer Experience?
This webinar shares what our industry experts believe will be the real game-changers in the months ahead, so you can invest wisely and truly wow your customers.
Webinar Recording: How to Properly Assess Agent Performance
This webinar has actionable advice from our industry experts, so you can give your performance strategy a much-needed spring clean.
Webinar Replay: Treating Vulnerable Customers Fairly
This webinar shares top training tips from the experts, as well as how the latest tech can help ensure that your agents are treating vulnerable customers fairly, every time.
Webinar Replay: Unlocking the Latest WFM Secrets
This webinar shares more about how to break the chains of traditional Workforce Management (WFM) practices – with tips and tricks to optimize your forecasting, scheduling, and intraday management.
---
For all the webinar recordings please visit the following page www.callcentrehelper.com/recorded-webinars