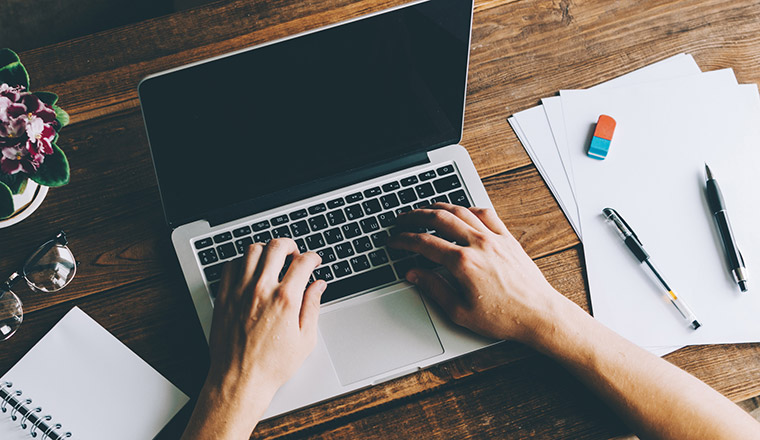 A simple but highly effective way to increase productivity and to improve accuracy on digital is to teach your advisors touch typing.
It is relatively easy to teach and can be taught either through an online typing tutor or through the use of a trainer.
The average person types between 35 and 42 words per minute with 92% accuracy using two or more fingers. However, people who learn to touch type can type a lot faster – up to 65 or 75 words a minute – and often with more accuracy.
I learnt to touch type early in my career.  I used a computer programme and spent around 20 minutes a day during my lunch break.  Within 3 weeks I was starting to make real progress.
You can either find a trainer, book onto a local course (Pitman Training offer local courses) or use an online based typing programme.   Typing Club (www.typingclub.com) seems to nicely fit the bill.
Published On: 23rd Jun 2015 - Last modified: 5th Jul 2017
Read more about - Jonty's Tips, Training
---
---