Generation Y are today's youngsters. They are the driving force behind the smooth running of today's contact centre industry, but they can be difficult to manage and retain.
Sally Wells provides some insights and best practice tips on getting the most from one of the most talented generations yet.
"Young people want it all these days" – a quote that you could easily attribute to a) your dad, b) any grumpy member of the older generation c) frustrated contact centre managers who are driven to distraction by the whims and salary expectations of jobseekers. But do they have a point?
Quite possibly. Peter Sheahan in his 2005 book "Thriving and Surviving With Generation Y at Work" described generation Y as the 'highly influential segment of the population born between 1978 and 1994'. He also reckons the young people of generation Y – distinguished from their post-war baby-boomer parents henceforth known as generation X – as 'creative, confident and ambitious and the future of the workforce – brilliant, but also difficult to manage'.
Managing generation Y at a glance

Work with what you've got – there are, in many cases, fundamental cultural differences between generation Y and older managers. These need to be understood and managed. Not resisted.
Be honest about your business and the opportunities that are available.
Manage the factors which motivate the individual and incentivise accordingly.
Develop a more consultative style and empower individuals with talent before they slip through your fingers.
Make the workplace and operating procedures as logical and purposeful as possible.
Use training providers which challenge the individual and implement programmes which are, themselves, exciting. You get out what you put in.
If you hadn't realised that you had been in contact with generation Y, the cogs are probably starting to turn. This group of young people, as described by Sheahan, have a number of characteristics in common. And although no two individuals are exactly the same, they are markedly different from earlier generations. At work, as this is generally where the 'how to manage' scenario arises, they want their job to have purpose, be fun and want to feel that what they do counts. They also have a low boredom threshold and are keen to undergo new challenges and new experiences.
It is certainly true that the above attributes make the young people of generation Y hugely ambitious and driven in the right environment, but there is a flipside. Our own team of recruitment consultants report that living life according to 'entertain me' principles can lead to individual candidates wanting to change jobs frequently in response to a seemingly more interesting offer – something that isn't necessarily encouraged. There is also a tendency to over-estimate capabilities – a matter that can cause consternation when the subject of promotion and fair compensation are raised. Last, but not least, there can be an issue with trust. Y-ers don't believe much of what they hear and read and want to see things first hand. They also demand instant gratification and can be hard to train and develop in this sense.
So what to do about it? Firstly, it is important to recognise that employers are having to deal with a more significant generation gap than ever before, even before the right 'tactics' can be agreed. Secondly, older managers – whatever organisation they work in – need to recognise that they simply don't understand the younger generation. Also, there is little point in debating the root causes of the issue. Whether it's down to over generous parenting, 'cannot fail' culture or changes in educational standards, the issue is here to stay and the smartest employers will be those who can harness the benefits.
In a contact centre, the challenges of managing generation Y are polarised. But there are steps you can take to alleviate the situation, as the following paragraphs will hopefully demonstrate"
Attracting generation Y
Recruitment consultants specialising in the contact centre arena and who need to meet critical vacancy fulfilment criteria have, whether they like it or not, become experts in this area. However, most will tell you that there is no catch-all solution. It is instead all about identifying and playing to the motivating factors that matter to the individual. Flexible job opportunities and benefits packages are just as important as clearly setting out the career development and training opportunities that are on offer, but be completely honest as generation Y will lose respect if you don't follow through.
For example, childcare vouchers might not yet appeal to Y-ers, but an interest free loan, gym membership or season ticket just might. If an individual is motivated by cash, the chance to be considered for something like an overseas team-building trip won't measure up. Cater for the individual and avoid 'corporate slavery', as Sheahan puts it. Recruiters and call centres should together devise a 'joined-up' strategy to make a role attractive and promote the benefits externally to get the best out of the process.
Candidate selection
Success in this area depends on selecting the best of generation Y – hard working, dedicated, ambitious and so on – versus the worst, that is, those with a low boredom threshold, those who are over-confident, those who don't understand how to dress, or who have no social etiquette. It is here that workplace assessment tools which assess aptitude, ability and behavioural characteristics from a reputable supplier, such as Thomas International, confer real value. Ideally they should be part of the interview and selection process.
It is also important that besides selecting for the right characteristics, you also harness them too and unlock potential. Again, this is all about engaging with the individual, helping them to share your vision and rewarding productive behaviour early on. Watch out for 'unconscious incompetence', however – the phenomenon of an individual not knowing that they don't know something or that their performance isn't of the requisite standard. If confronted with this scenario, take the time to explain the problems, the corrective action required and how you will help your very own generation Y worker to measure up.
Training
Training generation Y depends on programmes that are exciting, innovative and – from the perspective of generation Y – are beneficial to the individual as they progress their career with you or elsewhere. (The literature points out that it is often best not to mention career when talking about this age group, incidentally.) Generation Y wants training that is real, non-patronising, attractively packaged and helps them to get on in life.
In the contact centre environment, you should consider interpersonal skills, and customer management as well as support with the use of the technology/software platform. If the budget will stretch a little further, give Y-ers something a bit extra – it is well worth the effort in terms of employee retention and can help offset feelings that they are some kind of battery chicken. Indeed generation Y expects to be trained and in an era where training is increasingly regarded as a 'nice to have' or can be done in house, its importance in incentivising and motivating generation Y should not be underestimated. Choose training providers according to their ability to provide this kind of service.
Managing generation Y
The management and retention of generation Y are disciplines which are inextricably linked. In a call centre environment you cannot expect to retain Y-ers indefinitely – most intend to stay with an employer for as little as two years – and, to avoid disappointment, it is important to address the personal expectations of you and your generation X management team from the outset. The key is to manage 'entertain me' people in a way that leads to them being retained for slightly longer. Indeed, this is where a competitive advantage is conferred.
Getting down to basics, there's no escaping the fact that contact centre work can be repetitive and unless you are a team leader or manager with additional reporting and management responsibilities, this is something which needs to be managed. Particularly in customer service roles, the fact that an individual agent is helping to deliver a service to customers or to answer a query should be positioned as rewarding work. Generation Y workers should be encouraged to take pride in things like satisfied customers and closed cases, depending on the business model concerned.
Where possible, engage this generation in projects which, for example, research how a given cluster of agents operate. Encourage them to develop rosters and rotas or results totalisers and take ownership. You could even let them work from home. Also flag promotion as a relevant and a very achievable goal, and set clear timelines and deliverables. Make sure best practice and good work never goes unnoticed and encourage plenty of opportunities to socialise, celebrate and make sure the workplace is as fun as possible.
If unsure how to progress in any situation, a good rule of thumb is to intervene early. This ensures that poor quality working practices, repetitive behaviours driven by boredom, or whispering campaigns that fuel attrition are 'nipped in the bud' before they take hold. This generation thrives on attention and personal contact and does respond well to this kind of intervention if positioned positively. Equally, if someone wants to leave a role, sometimes it is healthy to work with them to find a way forward where they get to do a decent handover or have a timeframe in which to work while finding a new job. Bringing matters in to the open is something that earns the respect of Y-ers.

Etiquette and dress
This is worth a stand-alone mention as it is a sensitive issue. More so than previous generations, many employers flag that this can be a problem when working with Y-ers. Turning up to an interview or first client meeting with shorts and a rucksack, or failing to understand familiarity boundaries that can exist between Y-ers and managers or clients from the baby boomer generation, creates conflict. Most of the time it doesn't matter but is certain to strike when you least need it.
The best advice here is to say what you want – don't hold back. If going to a meeting where it is expected that a suit will be worn, ask the individual to 'make sure that they wear a suit'. If a relationship problem develops between individuals, analyse why this is in a professional, conflict resolving manner, but don't hold back.

In conclusion
So, assuming that a problem shared is a problem halved, it is possible to understand a little more about the underlying nature of the problems the call centre industry around the world faces. Most tend to employ people from generation Y, and we know just how difficult they find keeping hold of decent staff. Attrition rates are continuing to soar, and with the nature of call centre work being such that agents are often required to carry out repetitive, non-challenging tasks, it is little wonder that generation Y staff members are always on the look out for avenues of escape. Employers need to take action and work with their recruitment partners to engage with generation Y, understand them, incentivise them and reap the rewards. Y-ers are the future of the workplace and have so much to offer. They are a resource that cannot and must not be wasted.
"Thriving and surviving with generation Y at work" by Peter Sheahan is published by Hardie Grant Books, Victoria, Australia (ISBN 1-74066-317-9)
---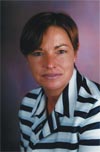 Sally Wells is managing director of Teleresources Consultancy and TRC Group