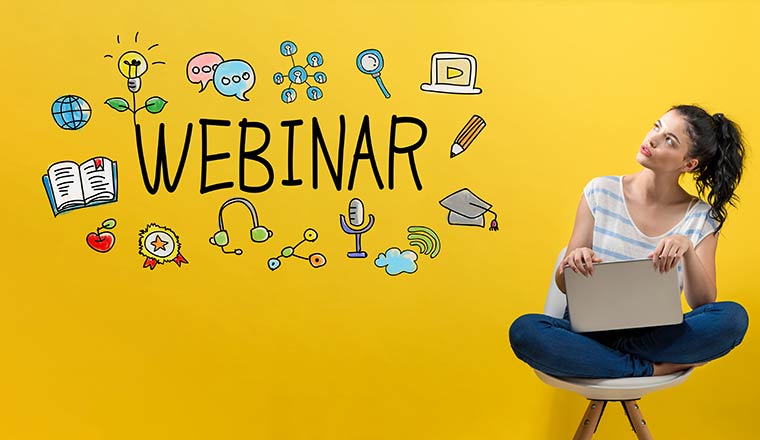 © Tierney - Adobe Stock - 243145988
Check out the latest webinars in our 2019 series. See what we've got in store…
Webinar: Proactive Customer Service – How to Do It Well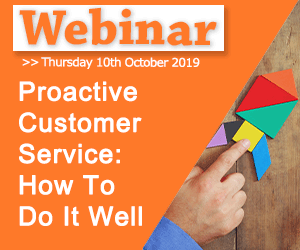 Do you want to reduce contact volumes, increase customer satisfaction and improve customer retention?
A proactive customer service strategy could be just what you are looking for.
Of course there are key pitfalls to avoid, such as failing to align messaging between departments and sending promotional content to unhappy customers. But if you can get your strategy right, the benefits will likely be major.
In this webinar, we'll examine how to use proactive customer service to improve your customer journeys and avoid the common mistakes that do just the opposite.
Thursday 10th October 2019 at 14:00 UK time
---
Webinar: How to Deliver Personalized Customer Journeys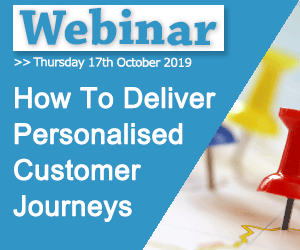 By personalizing the customer experience, we can improve the relationships that we have with customers, both in the contact centre and beyond.
However, due to the sheer size of most contact centre operations, many businesses still conform to the "one size fits all" approach to customer service.
In this webinar, we'll provide you with practical advice on how to move away from this this traditional approach by personalizing the customer journey to help boost future sales and customer loyalty.
Thursday 17th October 2019 at 14:00 UK time
---
Webinar: How to Gamify Your Contact Centre and Motivate Advisors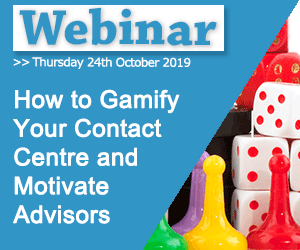 Gamification encourages a culture of friendly competition, which can raise the overall standard of work in the contact centre.
This can be done through motivational games, or through a more complex process that allows us to attain insights into how advisors are performing and use that to drive a gamification programme.
In this webinar, we share everything from simple, fun games to advice for creating a gamification strategy that will help to develop your contact centre culture.
Thursday 24th October 2019 at 14:00 UK time
---
Webinar: First Contact Resolution – How To Get It Right First Time, Every Time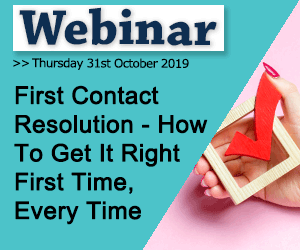 Improving First Contact Resolution (FCR) is a great way to measure a problem from the customer's perspective and highlight areas of high customer effort.
However, it can be a difficult metric to measure accurately and it tends to be rather subjective, causing many contact centres to focus on more traditional metrics.
But we're here to help!
In this webinar, we'll share all of our best practices for using FCR in the contact centre. These include everything from quick hints and tips to wider-scale solutions, such as implementing AI-based technologies.
Thursday 31st October 2019 at 14:00 UK time
---
Webinar: Using Quality Assurance to Improve the Customer Experience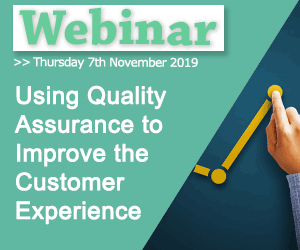 Improving your Quality Assurance (QA) processes enables you to change advisor behaviour, motivate the team and better assess performance. This makes QA learnings key to improving Customer Satisfaction (CSat).
While many contact centres see some of these benefits through random quality assessments, it is an area that is too often overlooked, despite QA being a key measure of the customer experience.
In this webinar, we'll share a number of key methods for improving contact centre quality and highlight the positive impact that these strategies can have in improving the customer experience.
Thursday 7th November 2019 at 14:00 UK time
---
Webinar: How to Make Your Agents More Productive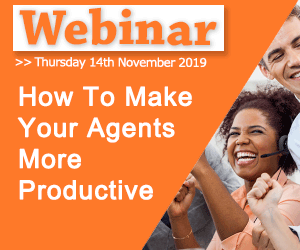 Reducing costs is a key objective in almost every contact centre, causing us to focus on agent productivity to increase efficiency, which is fine, as long as we do it in the right way.
We can't target advisors on metrics such as Average Handling Times and occupancy in the hope of improving efficiency as it will either cause advisors to rush through calls or cause burnout.
So what can we do?
In this webinar, we'll provide you with a number of key strategies to improve advisor productivity, without lowering quality or morale.
Thursday 14th November 2019 at 14:00 UK time
---
Webinar: Using Customer Experience to Improve Customer Retention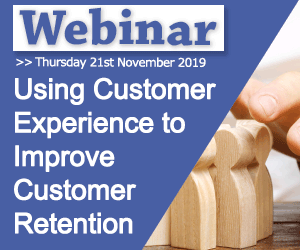 There are numerous statistics out there which show how much more valuable it is to retain customers in comparison with bringing in new customers.
In the contact centre, forward-thinking organizations will offer countdown promotions or even shift customers who are set to renew onto the telephone to have a "human" conversation. But what more can we do?
In this webinar, we assess the latest thinking in terms of retaining customers by examining key changes you can make to optimize the customer journey.
Thursday 21st November 2019 at 14:00 UK time
---
These are interactive webinars, so you will also have the opportunity to share tips and ask questions to the panel and other attendees. We also run an interactive chat room during the webinars.
For all the webinar recordings please visit the following page www.callcentrehelper.com/recorded-webinars
---