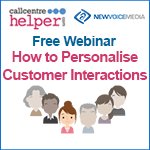 Click here to view the replay
Contact centers have often offered a "one size fits all" approach to customers.  But a growing number are now personalizing the customer experience.
Agenda
Introductions – Jonty Pearce, Call Centre Helper
Martin Hill-Wilson – Brainfood Extra
Bethany Ayers – NewVoiceMedia
Topics discussed
The best ways to personalize interactions
Personality profiles
Routing based on CLI
Appropriate use of customers' names
Building rapport
360-degree view of the customer
Using different telephone numbers
Looking after high-value customers
Top tips from the audience
Winning tip: "Perhaps part of the account setup process should include asking how they prefer to be addressed and saving this information to the account for future use. I find it annoying if I'm constantly asked". Congratulations to Anna14
Original Webinar date: June 2015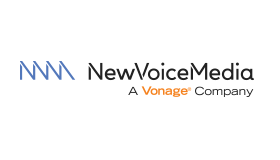 This webinar was brought to you by Call Centre Helper and is sponsored by NewVoiceMedia.
Click here to view the replay.
---