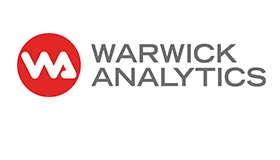 AI text analytics for contact centre and CX optimization.
Contact Name: Andy Quinn
Tel No: +44 (0)20 7060 6990
Contact Email: andrew.quinn@warwickanalytics.com
Profile:
AI text analytics for contact centre and CX optimization. Discover more from your customer data. Proprietary technology that goes well beyond sentiment analysis and other forms of text analytics. Models are bespoke, dynamic, rapidly generated and simple to maintain.
Automatically identify topics, intent, root causes of churn, customer effort, emotions, sentiment, early warnings and much more. Typically improves NPS by 20% and reduces cost by up to 35%.
Social Media:
Twitter Handle: @warwickanalytic
LinkedIn Company Page: https://www.linkedin.com/company/warwick-analytics
YouTube: https://www.youtube.com/channel/UCBFbxepQ0MsiTMbNp2DRhNA
Address: 35 Kingsland Road, London, E2 8AA United Kingdom
Weblink: www.warwickanalytics.com
Categories:
Analytics
Customer Experience
Voice of the Customer
---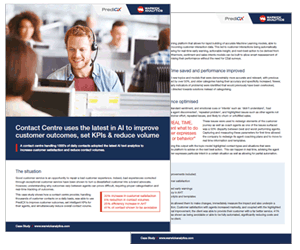 This case study shows how a contact centre provider, handling thousands of customer contacts on a daily basis, was able to improve customer outcomes, set intelligent KPIs for their agents, and simultaneously reduce overall contact volume.